Happy Thanksgiving everyone.
I've had some good years in my life and have been thankful for each and every one.
This one…
This year…
Has been a bit absurd.
I spent last Thanksgiving at the South Pole, for Pete Sake!
Then, in September I finished what will assuredly be the most extensive life adventure I'll ever undertake.
But, more than anything…
I'm so unbelievably thankful to the dedicated and adventurous souls that battled by my side over the last ten years.
A fella doesn't have a shot in hell at a good quest without determined, burly and soulful partners.
So, this blog post is for you.
I assume that most of you wouldn't mind if you were named online.
But, just in case, only first names will be used.
I'm sure that you all have had your moments of groaning and waiting on me to take my 300th picture of the day.
I'm a shutterbug, to an annoying extent sometimes.
I accept that.
Luckily, so do most of you.
But, you will all be happy one day that I have a bunch of awesome pictures of your mugs.
In a way, this whole project has essentially been a photography portfolio of the unique characters in my life.
Most often, my camera takes pictures of all of you.
My friends and family have been the same ones to sweat and bleed with me as we attacked an arbitrary list of lakes over the last decade.
That list of lakes demanded more of me than i had.
It dominated my life…
IN A GOOD WAY!…mostly…
I couldn't have accomplished this without the support from all of you and the Glacier National Park community.
So here goes.
I won't be able to put any logic to this order.
Everyone on this list accompanied me to a lake and waited out the mosquitoes until I was done.
Some of you have gone to dozens.
Others of you spent one, special and probably pretty frantic day in the mountains with me.
Some of you went on a pleasant hike, to a lovely little lake in Glacier National Park and we had a dandy time.
Others of you have spent some of the most arduous, exasperating and endurance demanding days of your lives doing battle with alder thickets and a dwindling clock.
Either way, you all played well larger rolls.
Emotional support, donations, IT help, logistics, beer, dinner, advice, transportation, love and twenty other forms of assistance that I can't even think of right now.  .
I couldn't (honestly!) have done it with out each and every one of you.
Scroll to find yourself.
Today is the first installment of (probably about) four posts that highlight the amazing faces that have helped me along the journey.
If you are not featured on this post you are sure to follow.
My amazing wife Jessi.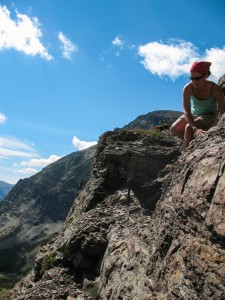 Lakes accompanied: McDonald, Pray, Otakomi, Avalanche, Cosley, Glenns, Cracker, Medicine Grizzly, Bowman, Kintla, Ellen Wilson, Waterton Lake, Aurice, Cobalt, Helen, Elizabeth, Atsina, Sue, Stoney, Kootenai, Ole, Windmaker, Snyder,  Thunderbird Pond, Janet, Hidden, Mary Baker, Feather Woman, Akaiyan, Slide, Natahki, Beaver Woman, Buffalo Woman, Snow Moon, Falling Leaf, Kennedy, Red Eagle, Bertha CAN, Upper Kintla, Loon CAN, Goat CAN, Pocket, Buffalo Lake, Beaver Pond 1 CAN, Beaver Pond 2 CAN, Lonesome CAN, Gem, Bullhead and Fishercap Lakes
You have been by my side the whole time, from the day I thought this whole silly thing up.  
That certainly is a long list of lakes by your name.  
You lived and breathed this project more than anyone else…and you supported me the whole way.  
Thank you so much… I Love you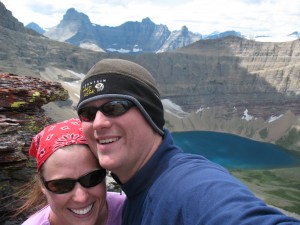 Pat: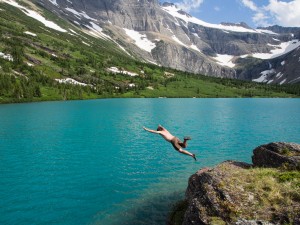 Lakes Accompanied: Arrow, Trout, Rogers, Whitecrow, Carcajou, Wahseeja, Johns, Lower Quartz, Young Man, Boy, Harrison, Striped Elk, Goat, Numa, Bench, Ipasha, Margaret, Nyack 1, Nyack 2, Gem, Lilly, Evangeline, Ruger, Fishercap Lakes
Pat, although I often try, I can't tell you how important you have been.  
Simply said, this project would not be finished without you.  
There was a point, when I needed someone better than me to accompany me through the worst Glacier National Park could offer.  
And along came Pat and his bizarre interest in alder thickets and enormous days.  
Dude, you are the man.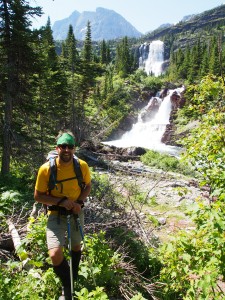 Anna: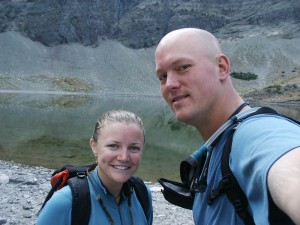 Lakes Accompanied: Logging, Cracker, Ellen Wilson, Governors Pond, Stump Pond, Josephine, Swiftcurrent, Atsina, Sue, Stoney Indian, Kootenai  Windmaker, Slide, Otatso, Halfmoon, Bullhead Young Man, Boy, Harrison, Medicine Owl Lakes
Anna, there are a few people that have been there since the beginning.  
Then there is you, who I actually went to the first purposeful lake with (Logging).  
You, who has debated logistics late into the night more than anyone.  
You, who rallied the worst blisters I've ever seen to finish up Medicine Owl with me.  
You my lady deserve one huge Thank You!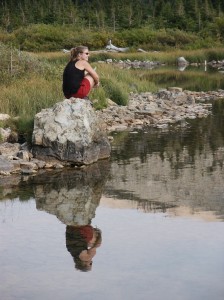 Jerry: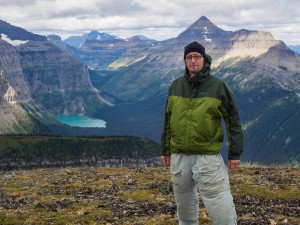 Lakes Accompanied: Avalanche, Katoya, Morning Star, Pitamakin, 7 Winds, Upper Two Medicine, Iceburg, Two Medicine Lakes
Wub, I wouldn't even think hiking was a good idea if it wasn't for you.  
I mean, really.  
The fact that I do what I do is a direct correlation to our friendship.  
Plus, you taught me that it's alright to leave the trail.  
Thanks for everything brother.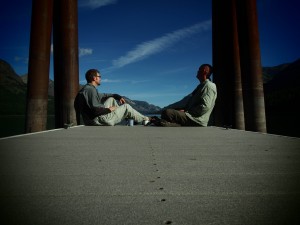 Dave: 
Lakes Accompanied: Hidden, Mary Baker, Feather Woman, Akaiyan , Bullhead, Poia, Swiftcurrent Ridge, Lone Lake CAN, Pecks Basin CAN, Carthew Pond
Dave, you have provided me some of the most insightful hiking outings of my life.  
I respect and admire you; and am proud to call you my friend.    
Thanks for all the support through the years.  
Kathy:
Lakes Accompanied: Bullhead and Fishercap Lakes; but emotionally so much more.
You are a glorious human being and I'm just lucky to have bumped into you and Dave in 03.
Thanks for everything.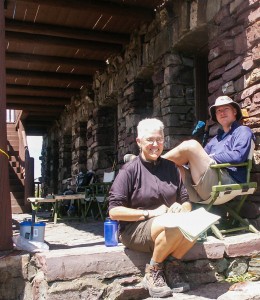 Laura or Lala…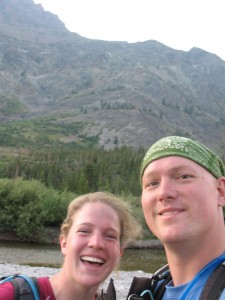 Lakes Accompanied: Governors Pond, Stump Lake, Josephine, Swiftcurrent, Natahki, Beaver Woman, Buffalo Woman, Jackstraw, Sky Lakes
Lala, you are the best.  
I'm sure that you were there the night this whole thing was plotted.  
It's been ten years!  Good Golly!  
Thanks for great hiking days, all the Spanish lessons and always making me smile…
and laugh…  
Some times uncontrollably.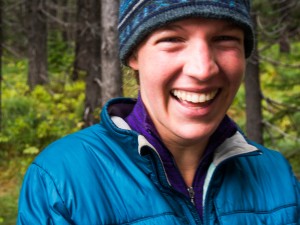 Brad: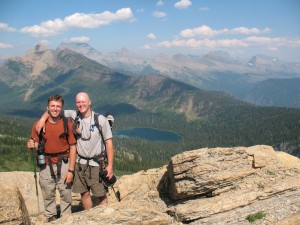 Lakes Accompanied:  Goat Haunt, Gyrfalcon, Redhorn, Nahsukin, Fishercap Lakes
Brad, it was my pleasure.  
You signed up for the original endless bushwack.  
That trip is still probably the most epic of my life.  
Thanks for everything.  
Any interest in going to find that trekking pole in the alders at Nahsukin?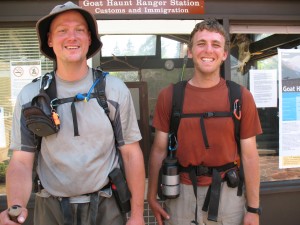 Clay: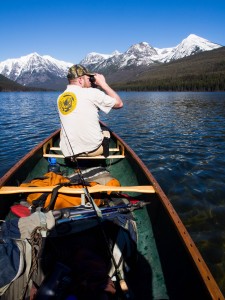 Lakes Accompanied: Howe 1, Howe 2, Grace, Logging, Fishercap Lakes
You have swam in one lake with me and accompanied me to five.  
But, the logistics, advice and late night pondering sessions were as big a contribution as anyone.
Your knowledge and advice has been enormous.  
Oh, and thanks for making me know that I wasn't getting any younger and I needed to start knocking off the nasty ones.  
You're The Man.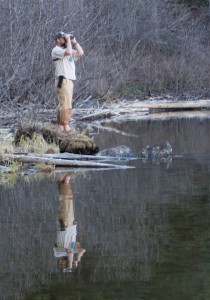 My Mom: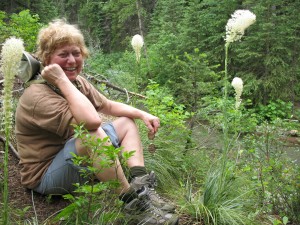 Lakes Accompanied: Indian Springs in Canada
Technically, that is the only new lake we ever went to together.
But we have hiked some serious miles in the park and you've even jumped in a couple lakes with me.  
None of this would have been possible with out your love and support…well before I even knew where Glacier National Park was.  
Thanks for everything.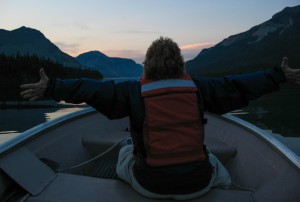 This year, I'm giving thanks to each and every one of you.
I'll be publishing the other posts with the rest of your lovely faces on them in the following weeks.
Keep a look out.
OH, and HAPPY THANKGIVING!
To Life,
Marc Ankenbauer