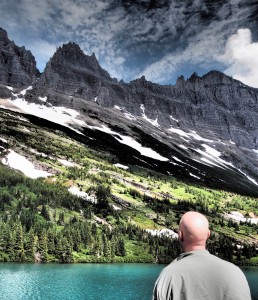 Margaret and Ipasha Lakes delivered beyond our expectation which is a tall order.
I've been here and working on this project for a decade now and that gives you a long time to create expectations.  This area truly awed us.
My trusty off trail companion Pat and I saw a three day weekend of hot, sunny days and decided to pounce.  We hauled it in through 85 degree weather to Glenns Lake Foot Campground and posted up for two nights.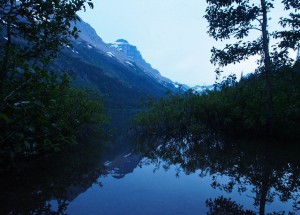 We even ended up with a little grotto to rinse off just by our campsite.
In the morning over oatmeal we decided a little whisky in our coffee couldn't hurt anything.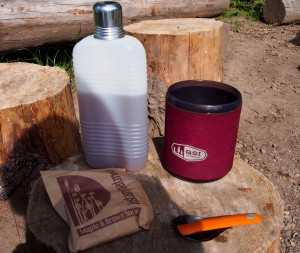 Aside from ruining our already lousy coffee we felt no ill effects.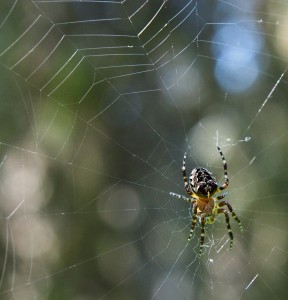 We were the first people heading up trail in the morning which brought us face to face with many a spider web, some still being staffed.  Be sure to keep your mouth closed.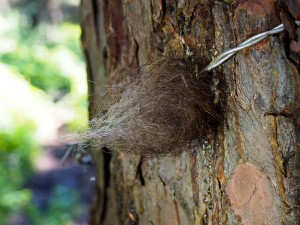 There was a great patch of grizzly bear hair on one of the DNA traps.  That's one of the best samples I've seen through the years.
Above Mokowanis Lake we had to leave trail and continue up valley.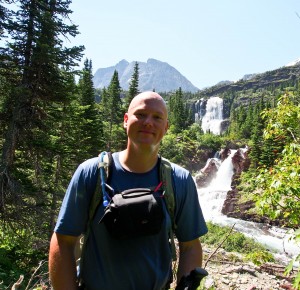 The heat was filling the waterfalls to capacity.  Above those falls was the hidden treasure we had waited eons for.
On the way we did some filming using my new Olympus OMD EM5.  I'm so happy with how small but powerful it is.  I hope you enjoy what it's been producing too.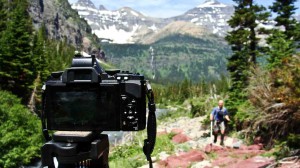 Margaret Lake simply put, punched us directly in the mouth.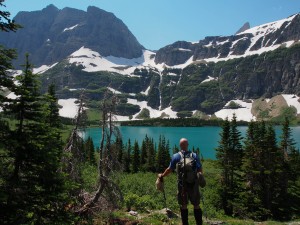 There was grizzly bear digs everywhere, so we were far from alone.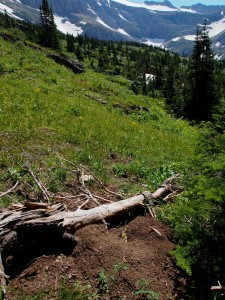 The only animals we really saw though were a group of Bighorn Sheep up on the side of Mount Merrit.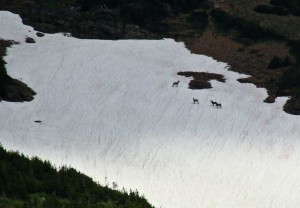 We decided it would be better to push up to Ipasha Lake so we could take our time back at Margaret.
Nothing but an hour of alder bushes and crazy thick ground cover in-between us and # 153 or # 16..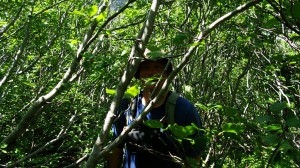 Depends on if you are counting up or down, the math gets confusing now a days.
Ipasha was a beautiful body of water.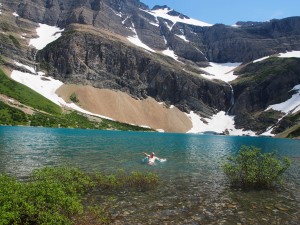 Cold and blue with chunks of ice still hanging on the walls of Ipasha Peak.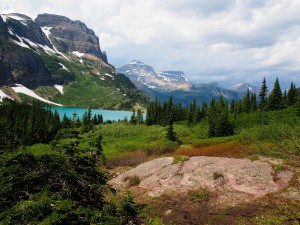 Clouds were collecting around Mt. Cleveland and seemed to be coming from the north.  We decided that it might be a better idea to scoot back to Margaret Lake so we didn't get stuck any further from camp if the sky opened up.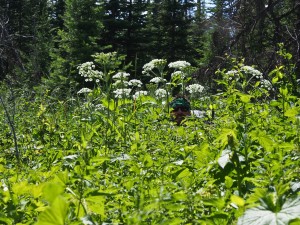 Comparing the terribly thick alder we just pushed through to the cold water of Margaret Lake, we decided it was worth trying to walk the lake.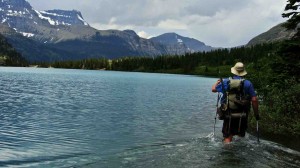 There was a small shelf of rock that we walked which kept us out of the schwack, but it was SO COLD!!  We couldn't stay in the lake any longer than it took to find even the smallest little beach of rocks.  We stopped and freaked out letting our ice cube toes melt back to flesh.  Then repeated the process over and over.
It was better than the alder.  Virtually anything is better than the alder…Trust me.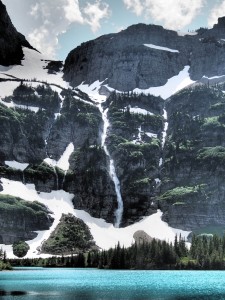 Pat pointed out while we were walking the lake that technically I had now been in Margaret Lake.
While that was true, there is no way that could suffice.  I wanted to go swimming.
There's an amazing point of rock that juts out into Margaret Lake but to get to it you have to ford the outlet of the lake.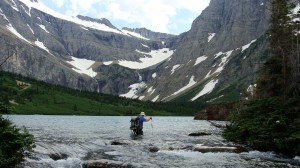 The creek was moving way to quick so we actually had to wade across the lake portion so we didn't get swept away.
It was well worth it.
The weather had calmed down, the sun came back out and we had a perfect spot all to ourselves to take in the majesty of this seldom visited area.  So many remote peaks that I've had to imagine this whole time.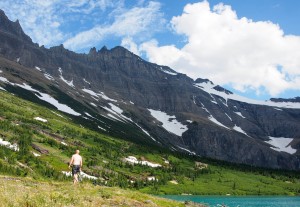 Mt. Merrit one of the six 10,000' peaks to our left and way off to the north was Mt. Cleveland the highest point in the park.  Ipasha Peak, Mt. Kipp, Pyramid Peak and the Lithoid Cusp ringed us while we jumped in water like we were in Myrtle Beach, SC.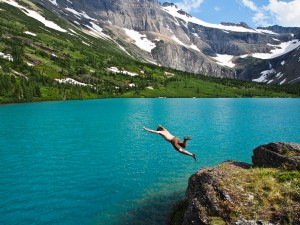 Note to those reading, you have to be careful jumping off cliffs in life in general much less in this remote a place.  Normally I just get a shore to walk into, but we had this perfect little point so we had to take advantage.  Just be careful out there folks.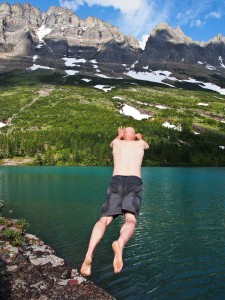 Sick shots though, huh?  Thanks OMD EM5!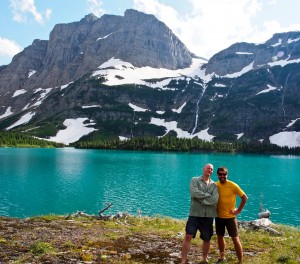 We had to eventually head out, but it was hard.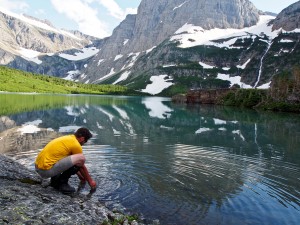 This was GOOD LIVIN'.  I had tried to get to this spot for years.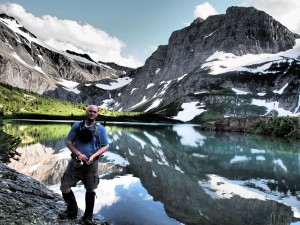 I've even been snowed out trying to get here with my brother about five years ago.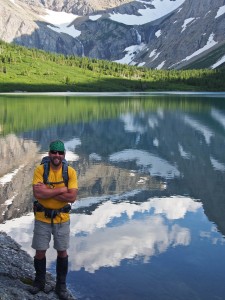 The weather could literally been anything and it was calm, warm and inviting.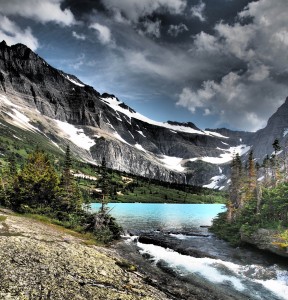 We must have been really good to a puppy or picked up the right amount of litter or something.  We did not deserve how good the living was at this moment.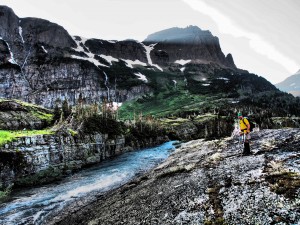 Can't stay here though.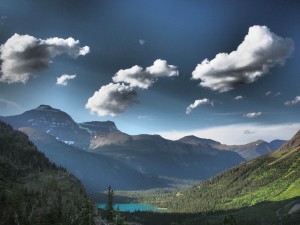 So we pushed on towards camp, undoing all of our efforts.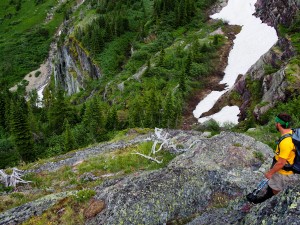 We headed back down the headwall towards those amazing waterfalls and a cup of red wine in camp.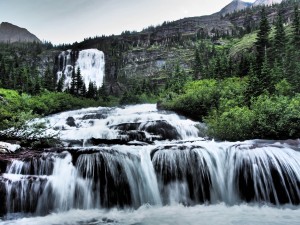 The next day we more hot, sunny weather and time to kill.  We did some filming at Cosley Lake.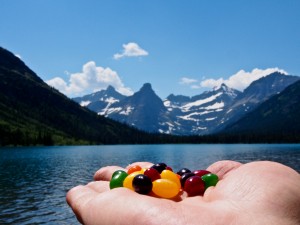 We ate jelly beans and floated around like porpoises.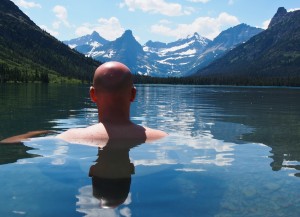 Eventually you always have to do the push out to the trailhead.
Hot is great when you have lakes everywhere, but open meadows and uphill is less pleasant.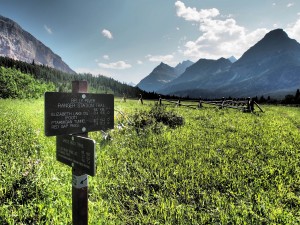 Luckily through the years I had met the Belly River Rangers and they were able to scrounge up two cold glasses of lemonade before we headed uphill to the car.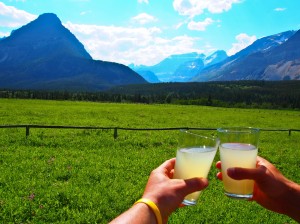 It was a hot slog up the last few miles to the Chief Mountain Trailhead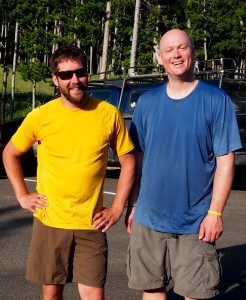 Spectacular trip.  One of the epic ones.
In moments like this trip you just wish you could snap your fingers and extend it to all your loved ones and everyone who can't make it to places like these.  I felt like this trip was a gift and its always more fun to give a gift then receive one.
Alas we have to just enjoy the moments we are given, and be thankful for them.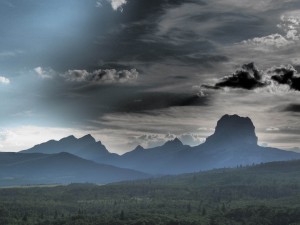 TO GOOD LIVIN'!!
And…TO LIFE!!
P.S. – I'd love to hear what you guys think about this post and Glacier Explorer so far. Please let me know in the comments below.