Hi everyone!
It's that time of year…
The time when you ask yourself, "what should I get the Glacier Explorer in my life"?
And then you think, "did that guy actually use that cheesy sentence"?
He did!
Now, while I don't feel that the holidays are all about buying presents, I'm sure it's on the agenda.
I'm also sure some of you have a hiker in your life, and need some good present ideas.
I"ll try and help.
I've had a few people ask me to write a "what goes in my backpack" post.
So, I'll combine them into
the "2013 What's in Marc's Backpack – Christmas Gift Ideas" page and extravaganza!
My gear list teeters between high end swanky and opportunist dirt bag.
Like most people, I have to get the most out of my gear and find deals when I can.
While every gear geek loves the feeling of strapping on a new backpack or lounging in their crisp, recently purchased sleeping bag, there's no need to have every brand new piece.
Lots of my gear is kind of old, but it gets me by.
My sleeping bag is from 2001 and honestly should be replaced.
I would love to get a new, compressible,  down bag that wouldn't weigh down my pack.
But, like most people, for me dollars are dollars, and the bag still keeps me warm.
I have a few pair of old convertible hiking pants that I mend over and over again.
The versatility they provide is necessary if you are going to have huge days with varied weather and plans to thrash around in heavy vegetation.
It doesn't matter what brand, as long as they are comfortable and not cotton.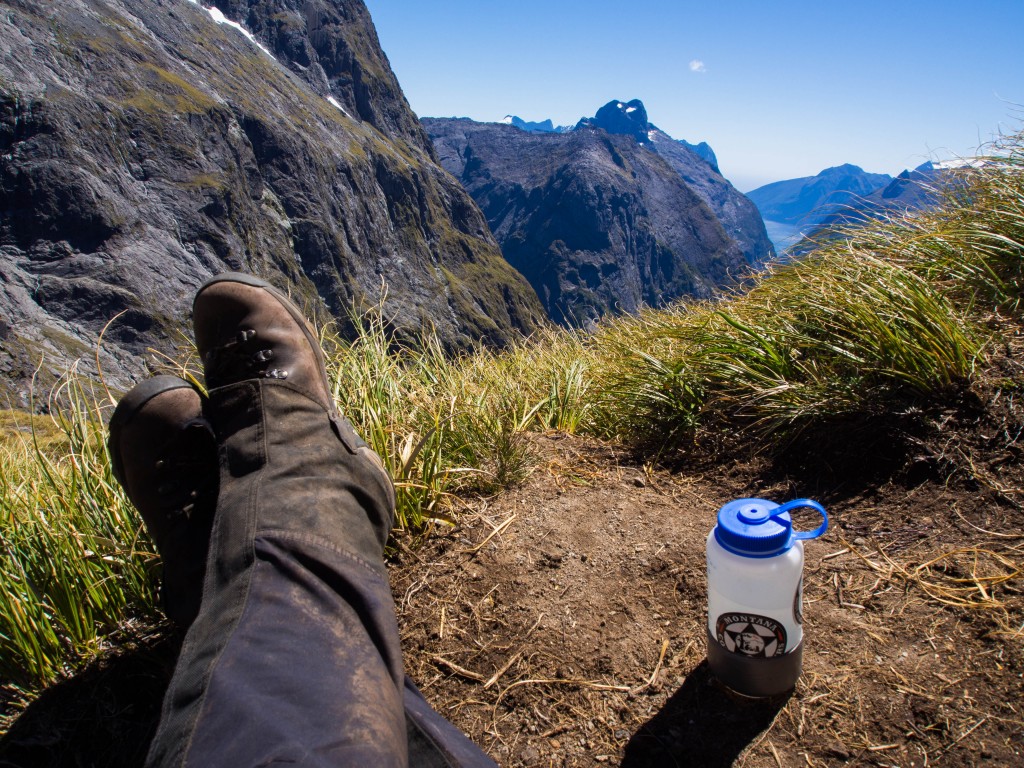 Moderately priced sunglasses with UV protection and stationary lenses is my route.
Sunglasses still need to be expendable, because they get lost, crushed and scratched.
Half the time, I wear them as safety glasses so I don't take a branch to the eye, while in the depths of the brush.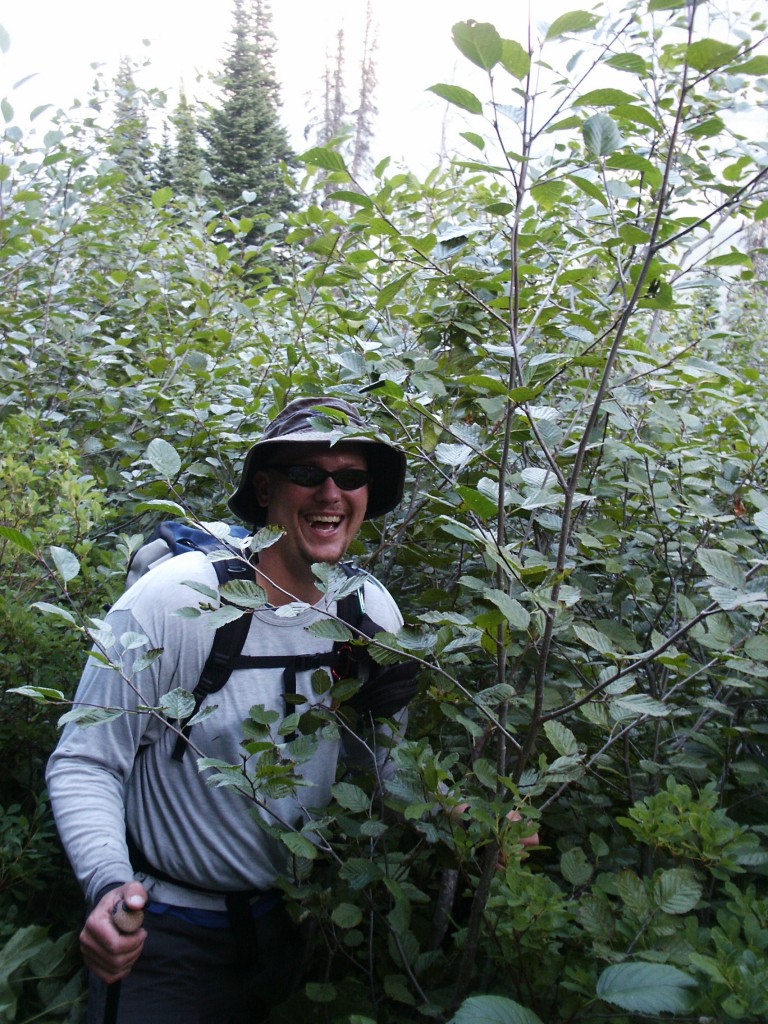 Don't get me wrong, there are specialty pieces of gear that are of epic importance.
Pieces that my project hinged on.
Pieces that I feel naked hiking without. (Figuratively)
#1 
If you have not yet been introduced to a Buff, then here you go.
It is the perfect stocking stuffer.
Every outdoor enthusiast loves the concept of a bandana.
The problem is that they are made of cotton and don't dry.
In general, cotton is worthless when it matters.
Enter… a Buff.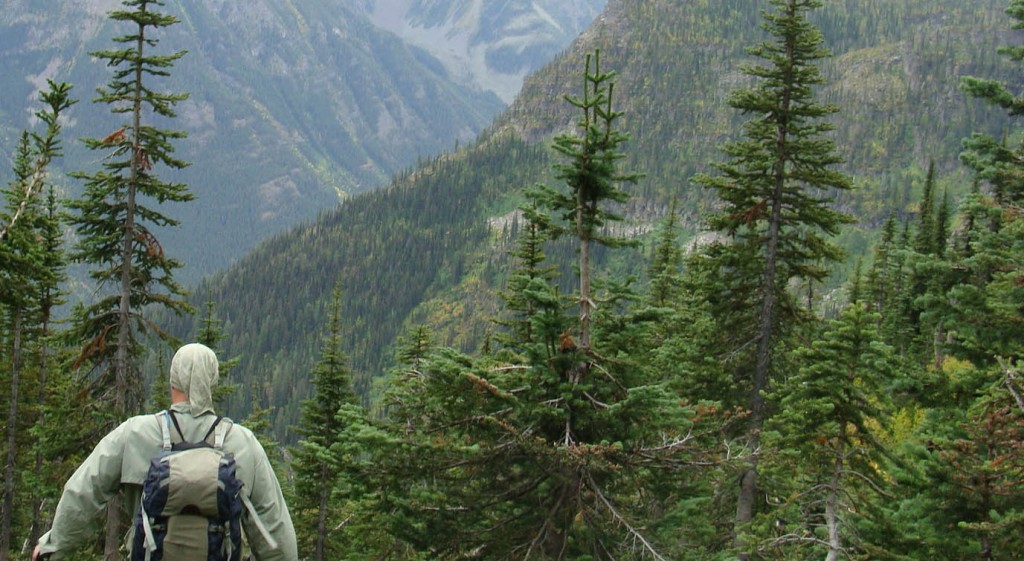 It's a tube of stretchy synthetic material that has more uses than I can write.
It's possible to use it as a neck gaiter, a face cover, a hair keeper downer, a scrunchy and most importantly, a sweet pirate costume.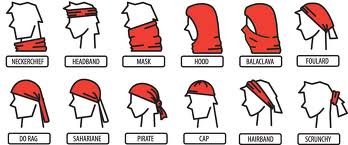 I even use mine in combo with a wind proof ear band and it becomes a bombproof "hat" that cuts out wind but doesn't make you sweat like crazy.
This thing does basically everything.
And it comes in countless designs and colors.
Merry Christmas!
This video shows countless ways to wear your buff!
#2
Outdoor Research Crocodile Gaiters:
Gaiters have become the most indispensable piece of gear that myself or anyone that goes with me carries.
I even keep spare older pairs to lend to those without.
The ground vegetation is so thick in Glacier, that I wouldn't have legs if it wasn't for these gems.
For me, they function as shin protectors when I'm off trail.
But, they keep out snow, rain, rocks, and the dew that collects on morning vegetation.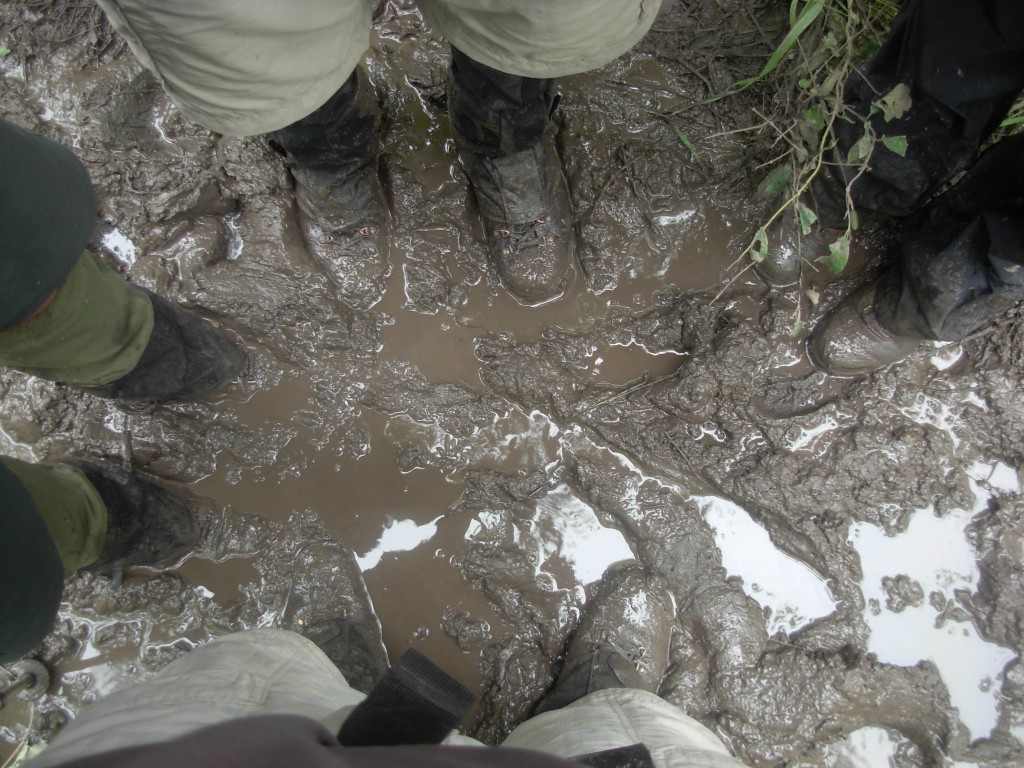 When its not TOO COLD, but its raining, you can use them in combo with non-cotton shorts.
You won't sweat like if you had rain pants on.
The combo will keep you dry where it matters and warm enough.
Just keep hiking and you're gold.
And when you stop hiking, the bottom of your convertible pants are still dry and waiting to be zipped on for warmth.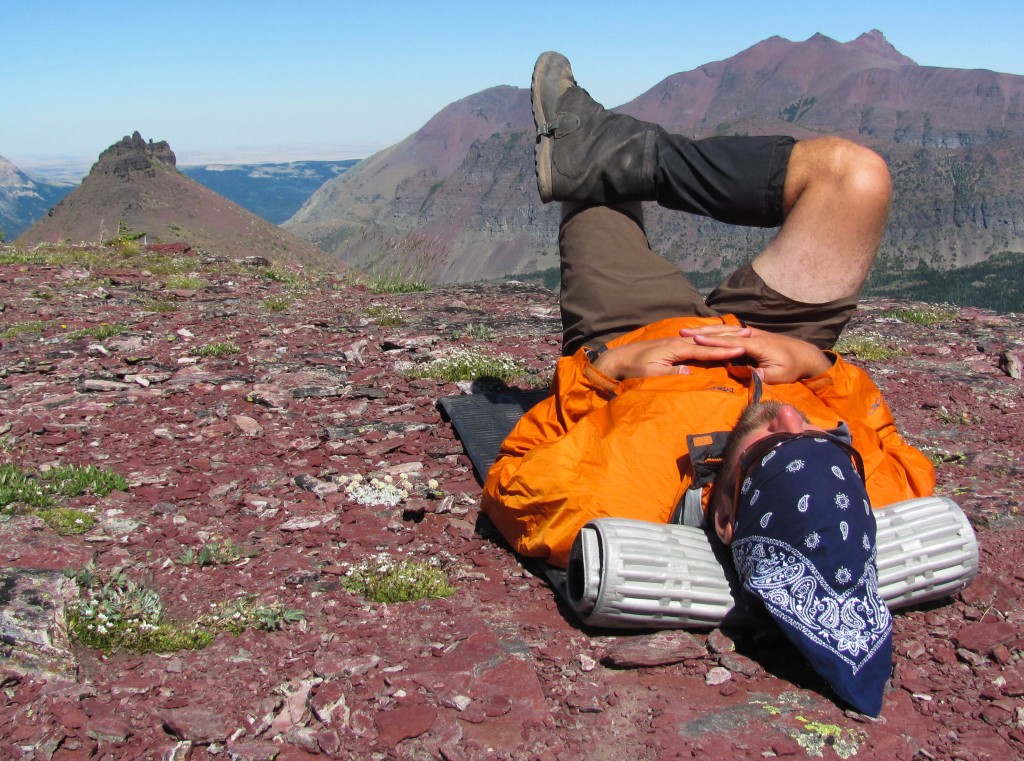 The best reason, is still, that they make you look like a mountaineering Bad Ass.
#3
Black Diamond Elliptic Trekking Poles:
REI PRICE:   Normally $129.95  On Sale Now $94.93
I am a dyed in the wool trekking pole user.
My roommate lent me a pair years ago and I've been a convert ever since.
They'll save your knees and make you much more secure during varied terrain, off trail travel.
All the while making hiking a full body exercise!
Four legs good – Two legs bad!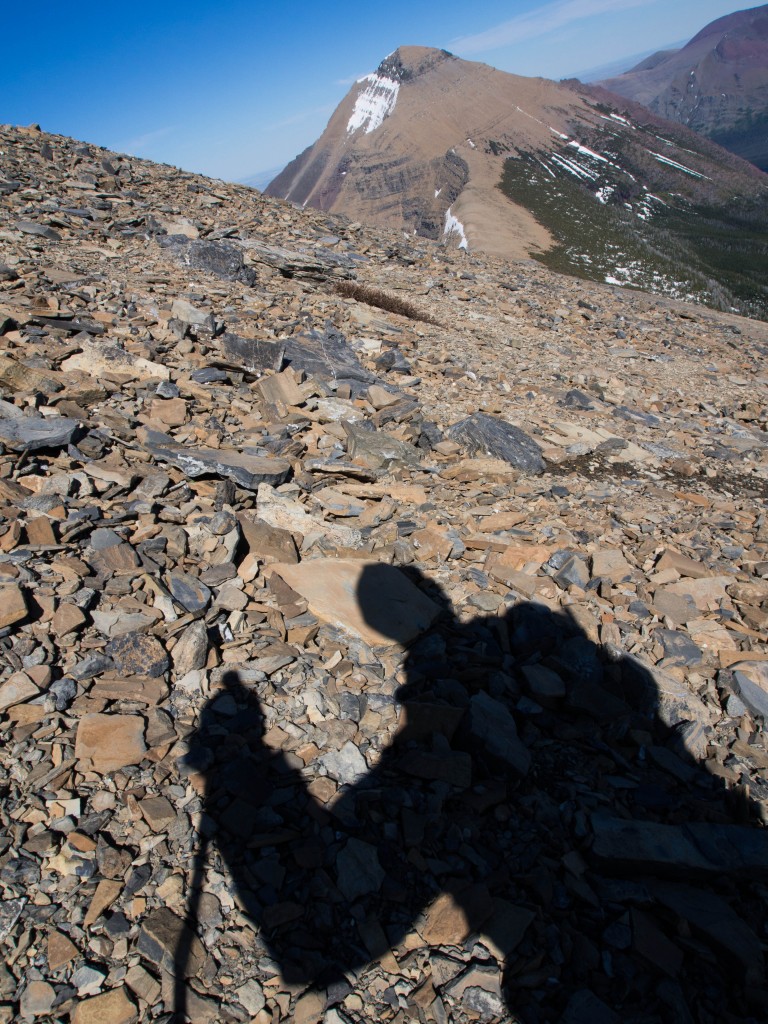 Trekking poles have always had one Achilles Heel in my opinion.
Even the best brands have always used a spinning lock system which wears out at exactly the wrong moment.
This might not matter to folks on casual hikes in which they never adjust the pole length.
But, at that point you could use some old $20 ski poles.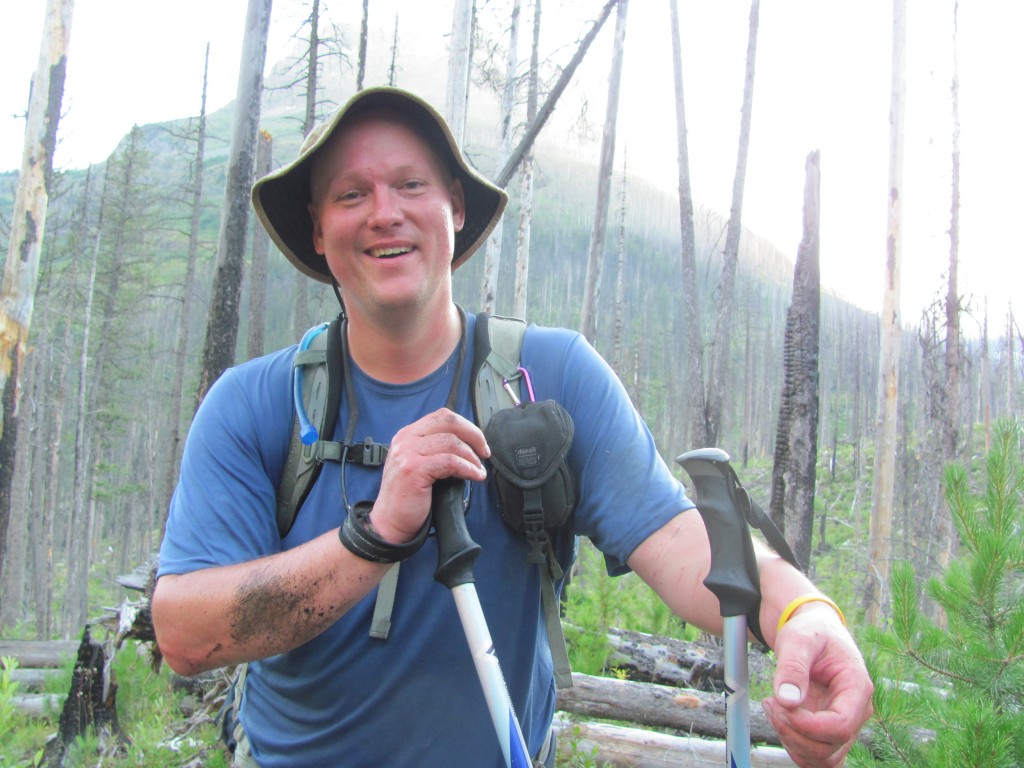 If you care that your poles collapse, adjust up and down, and in the end still re-tighten when it matters, then…
The only direction to go is Black Diamonds clip locking design.
They make multiple models and my wife has thinner, lighter ones that she loves.
But, I'm a big guy who depends on them to take a beating and ALWAYS work!
My go to model are the Black Diamond Elliptic Poles.
The shaft is an oval which supports much more stress and weight.
I've put these things through their paces,… and they have performed flawlessly.
#4
I need my backpack to be a day pack and an overnight pack all wrapped up in one.
Countless lakes on my list are accessed only by hiking a very full day and then setting up a base camp for a few nights.
My pack has to be large enough to carry my tent, sleeping bag, pad, clothes, food, stove, water filter, camera, tripod….and then there is ALL THE SWIMMING GEAR!
Ok, that is just a pair of shorts and sandals…
But, you get the point.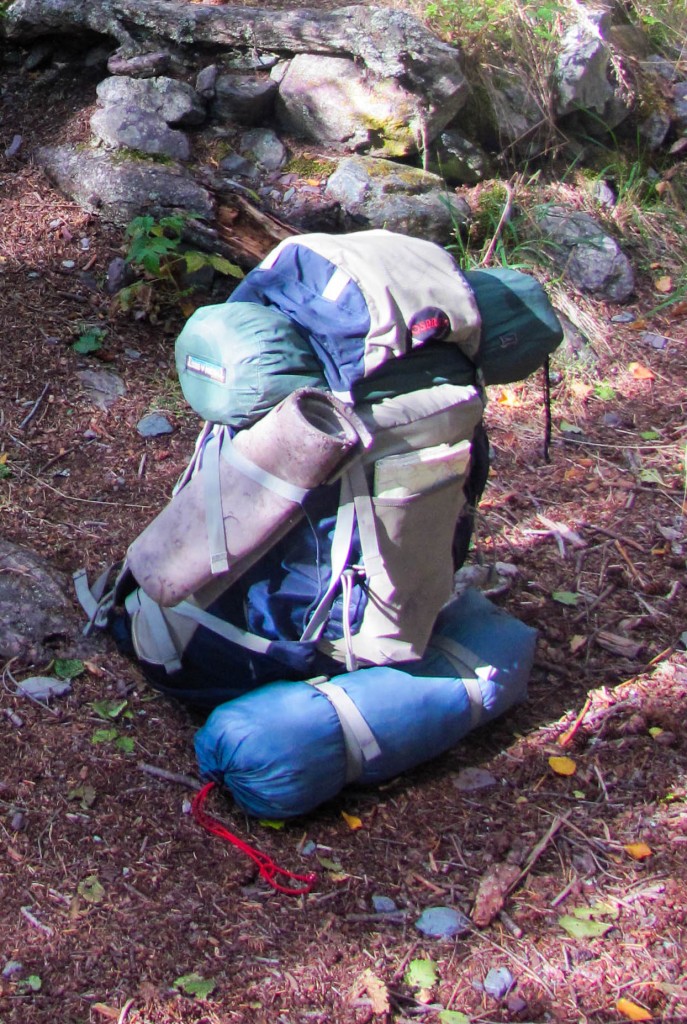 The pack also has to be agile and streamlined enough, so it's not be a burden off trail.
The huge layover day is all off trail, and the bushwhack to the remote lake would be brutal with a large pack.
The Kestrel 48 works great for me because it's durable and has lots of separations for organization.
The attachment points on the outside help me haul gear in inventive ways.
The stretchy back panel is more durable than it looks, I've tried it out.
It's big enough to haul, but it is small enough to be drug up a steep cliffy hillside choked with alder.
#5
Asolo 510 Goretex Hiking Boots
What can I say, they are durable, waterproof and came out of the box broke in.
What more can you ask for in a hiking boot.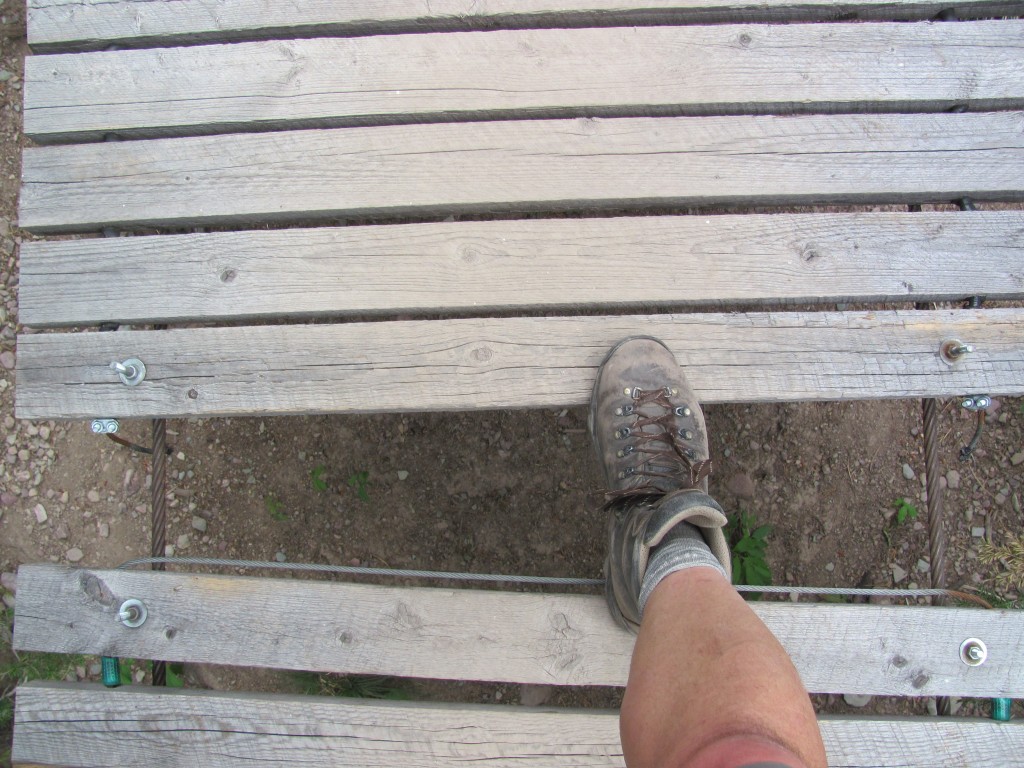 #6
Always, always, always carry your headlamp, and be sure the thing has good batteries in it.
Period…
It will save your life and get you out of the woods some day!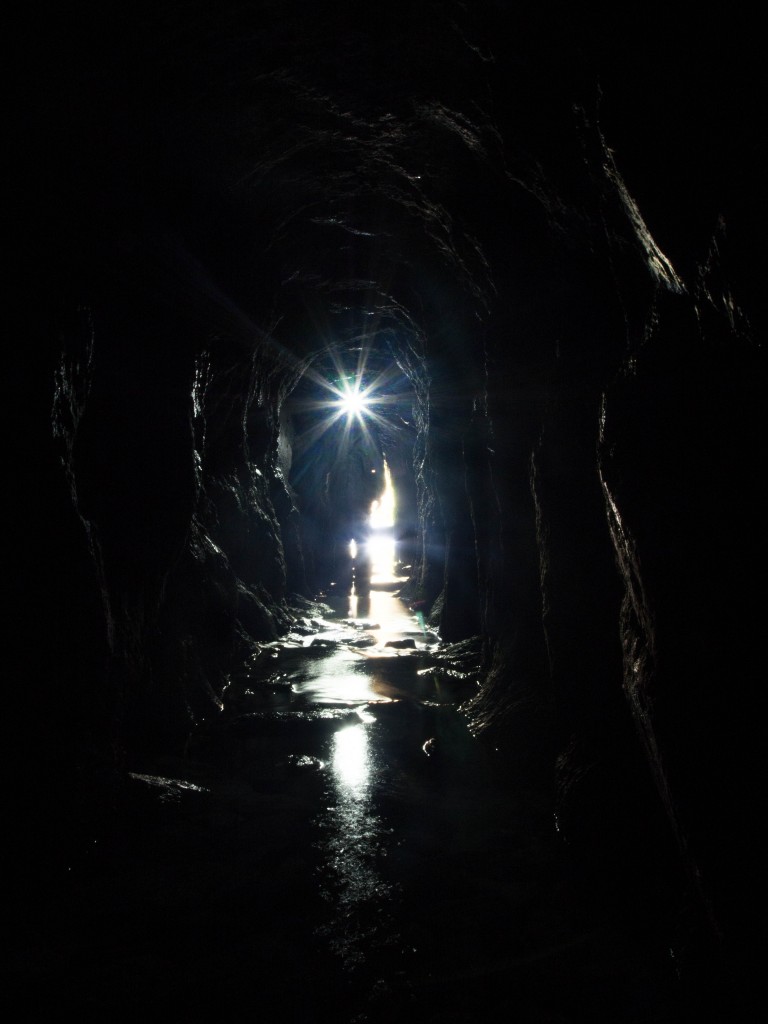 My Petzl has three options, a bright, a dim and a red light.
The dim light saves battery life and more importantly doesn't blind your friends while chatting in camp.
The red light doesn't kill your night vision.
Sometimes you still need to grab something out of your pack while watching shooting stars.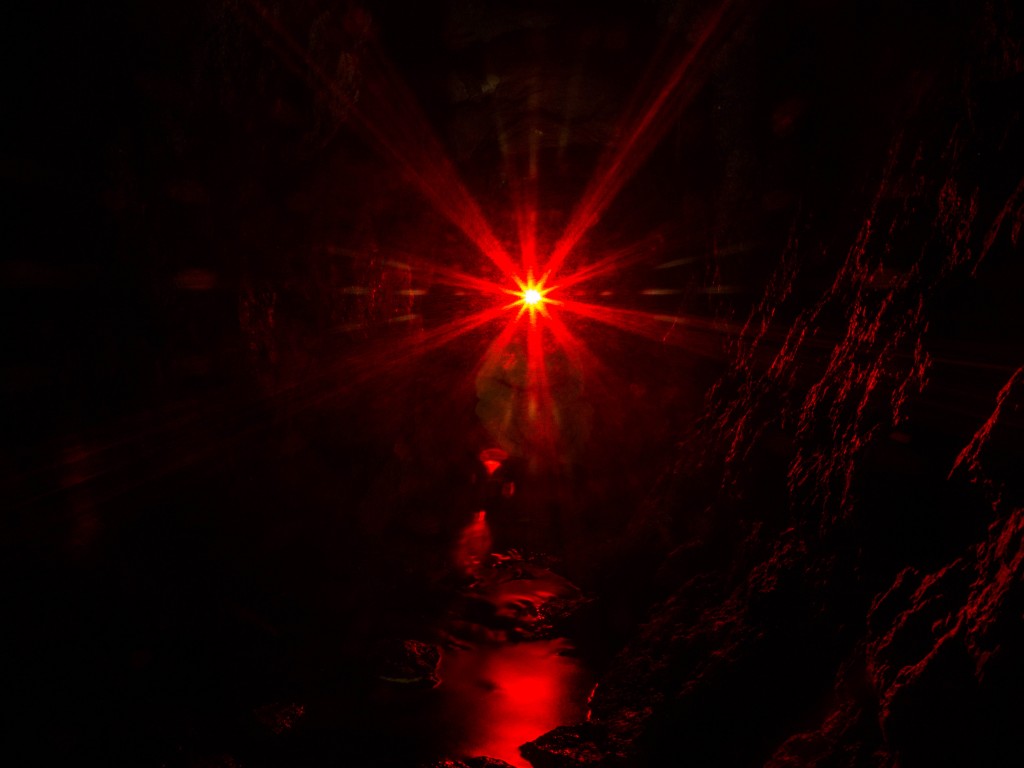 And, most importantly.
There is a flashing light mode which comes in handy when attending a campfire rave party.
Petzl you have always done me well.
#7
Patagonia Capilene T-Shirts and Thermals
PATAGONIA PRICES:  Depends on what you are looking for.  $30.00 to $80.00
Good things are expensive, but not all expensive things are good.
And most expensive things, aren't good for the environment…as a generalization.
Patagonia puts out some the outdoor industries best products.
They also proactively try to be a role model for sustainable business practices and help fund environmental causes all over the world.
And it's not marketing lip service, they are in the trenches.
Their Capilene undergarments are the answer to a chilly day and are basically a standard among my peers.
They come in four different weights depending on how warm you want them to be.
They also take old soda bottles, unusable second quality fabrics and worn out garments, turn them into polyester fibers and create some of the best outdoor clothing on earth.
Thanks for the effort Patagonia!
#8
BACKCOUNTRY.COM PRICE:
Pullover $169.00 ; Hooded $249.00
And then there was the lightest, warmest, squishiest piece of clothing I've ever put on.
It is the Nano Puff, but in my friend circles its a Puff Ball.
Because that is what it feels like.
A ball of puff!
Highly compressible PrimaLoft insulation is packed into a wind proof and water resistant, 100% recycled, rip stop polyester shell.
It's like you are wearing a sleeping bag as a shirt.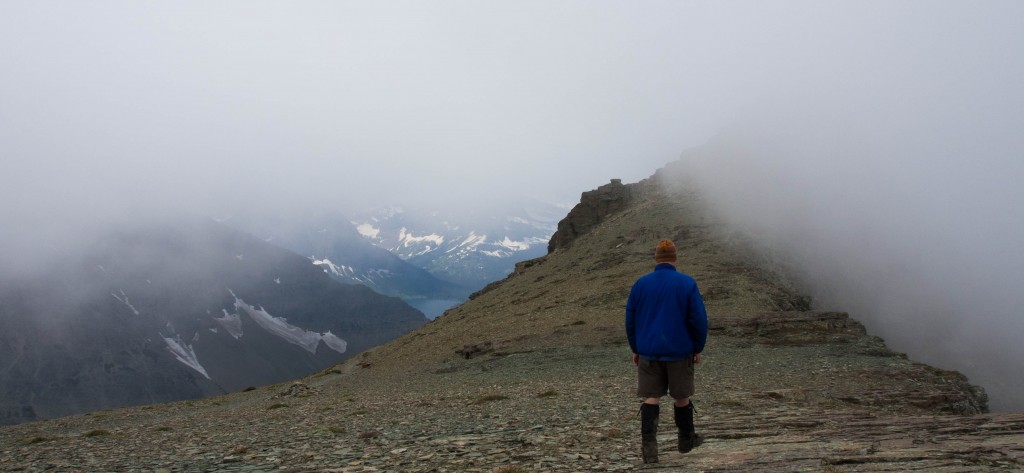 Puffs break down much lighter and smaller than any fleece I've ever carried.
When slipped on, all is well with the world.
Even as long days get later, it breaks the chill of those high altitude, late day winds.
I've actually taken to carrying a lighter sleeping bag and wearing the puff jacket to sleep at night.
It's wonderful!
#9
So, I know a water filter isn't as sexy of a Christmas present as slippers or an X Box.
But, if you have the right gear geek partner, I'm sure it would blow their socks off.
The ability to clean drinking water on the go is an absolute necessity.
These days there are lighter weight options, but for me a good manual filter is the way to go.
And the Katadyn Hiker is the best filter I've ever used.
It's durable and churns out water way faster than any filter I've had in the past.
Hydrate, Folks!!!
#10
Butt Pad:
Ah, my finest invention.
It gives you a warm spot to sit when it cold, a dry spot to sit when its wet and a comfortable spot to sit when its lumpy.
It gives you a great place to stand while changing clothes on the fly so you don't get you socks wet.
At the moment in which you want to separate your butt from its surroundings.
It is there. Its also durable and basically free.
Just find a pad of closed cell foam and cut off a piece a foot or so wide.
The Glacier Explorer in your life will love it, or their butt will at least.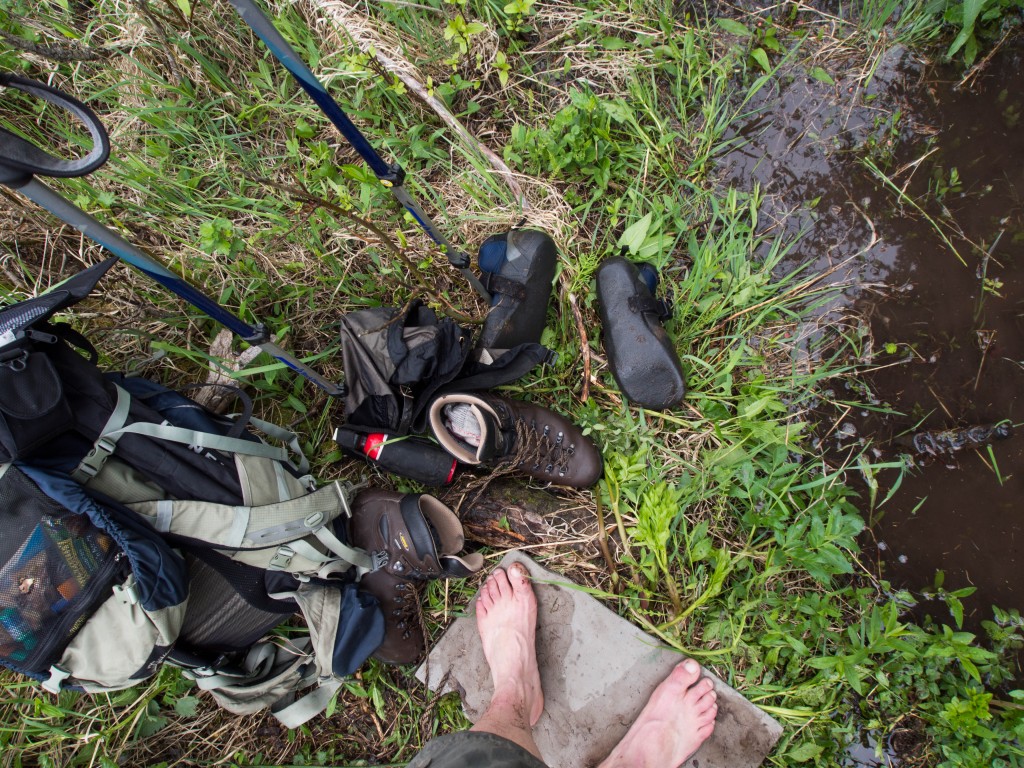 If you have gotten all the way to the end of this post…
I want to wish you Happy Holidays and a Happy New Year.
To Life,
Marc Ankenbauer