One of the greatest aspects to the seasonal world of Glacier National Park is the people you call your peers.
It's not about who you were in the past or even who you are in winter.
Right now, maybe just for this summer… you are the lucky few.
Right now you are here, no matter what demographic life would normally put you in.
No matter your age, gender, color, sexual preference, nationality, hometown or future path, when you're here…
None of that matters.
What matters is that you bled your time in this park for all its was worth.
It matters that you got out and explored the park in your own particular way this past weekend.
It matters that you were overwhelmed by the power of this place and your moments in it.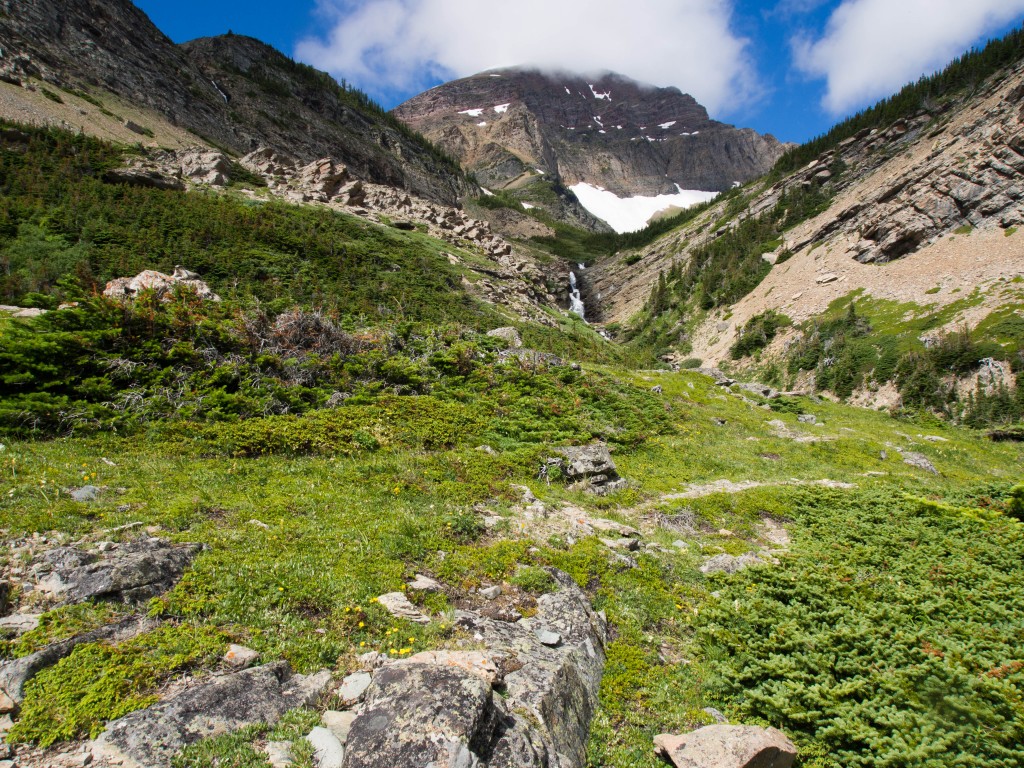 Some of my best friends in Glacier were not born in my same generation much less the same decade.
I often find myself sitting around a fire or planning hikes with people 15 years younger and 30 years older than me.
I feel lucky to call some of the parks greatest personalities, my friends.
With that said, I have two wonderful guys named Ed Bouffard and Dave Birkhead as hiking partners.
Their lovely wives Diane and Kathy are even more amazing than them… but this story is about Ed and Dave.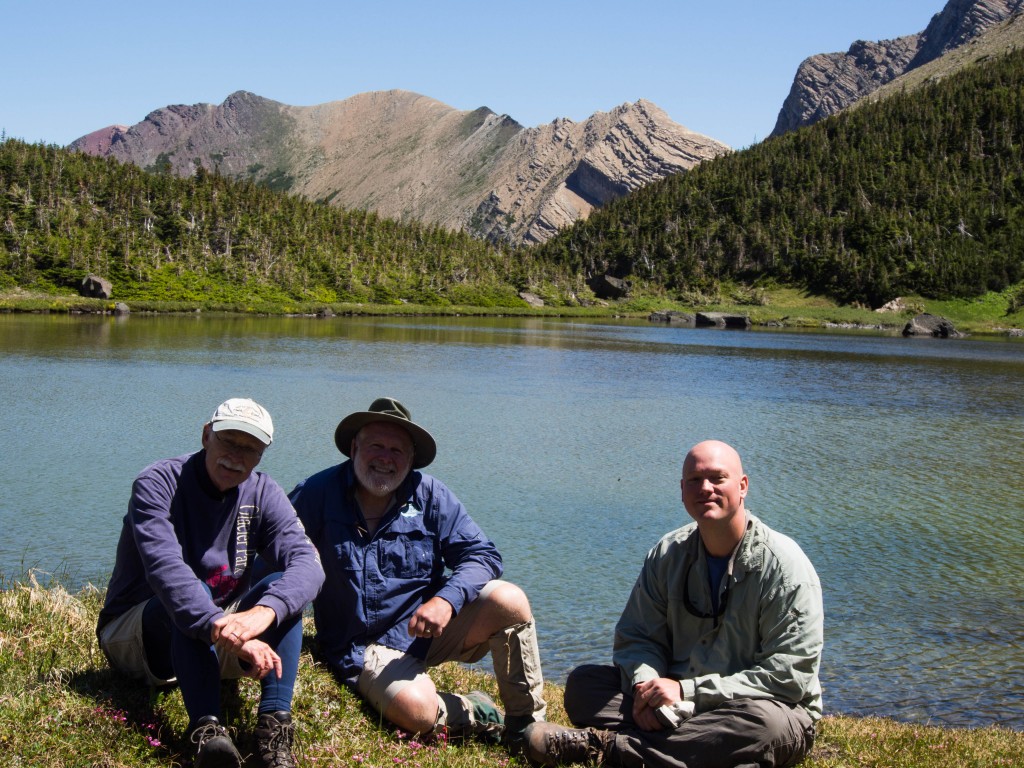 Heading into this season, I was pondering the ideal hiking partners for the last 10 lakes.
Virtually everything I had was a brutal, multiday, off trail outing.
But, there was one last amazing day hike to be had and my ideal partners were these two guys.
They have been good friends to me and unendingly supportive of the lake project.
I've gone on countless outings with these two and I always have a terrific time.
Both of them more than hold their own, they're impressive hikers.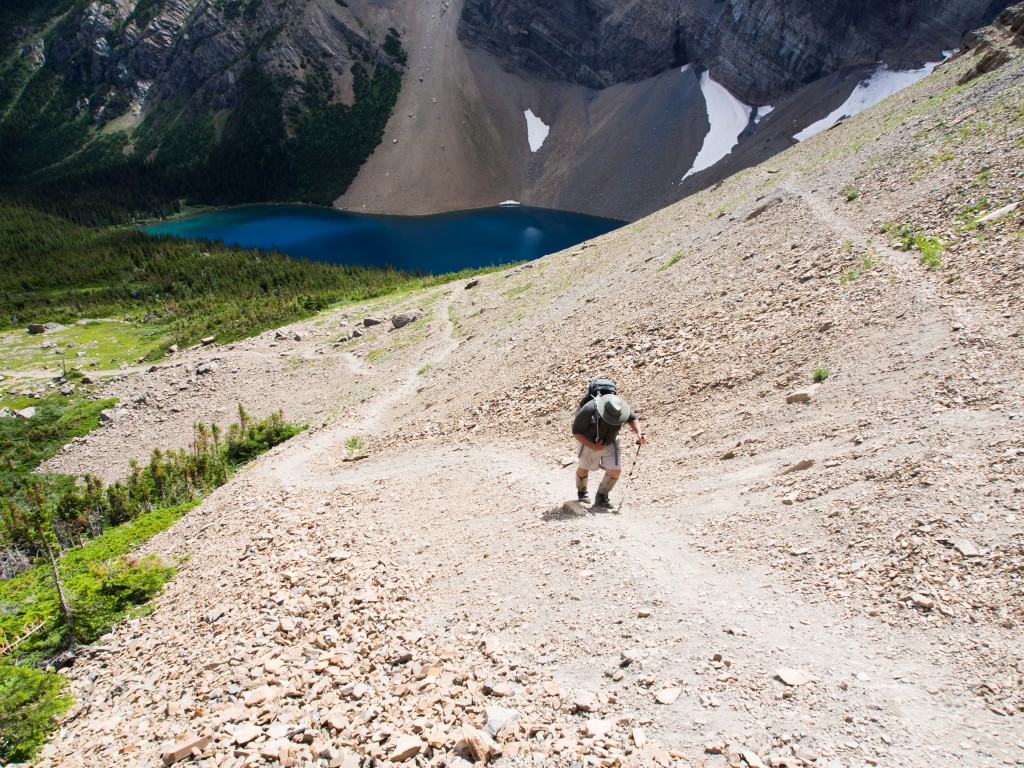 So, when Ed called me to ask what I was doing on a random Monday in mid-July, I knew exactly what was on the agenda.
Luckily it was Dave's day off also and we were going to knock off Carthew Pond.
This shallow pond below the Carthew Lakes in Waterton National Park also represented THE LAST LAKE IN CANADA.
There are 38 in Canada, and this was number 38.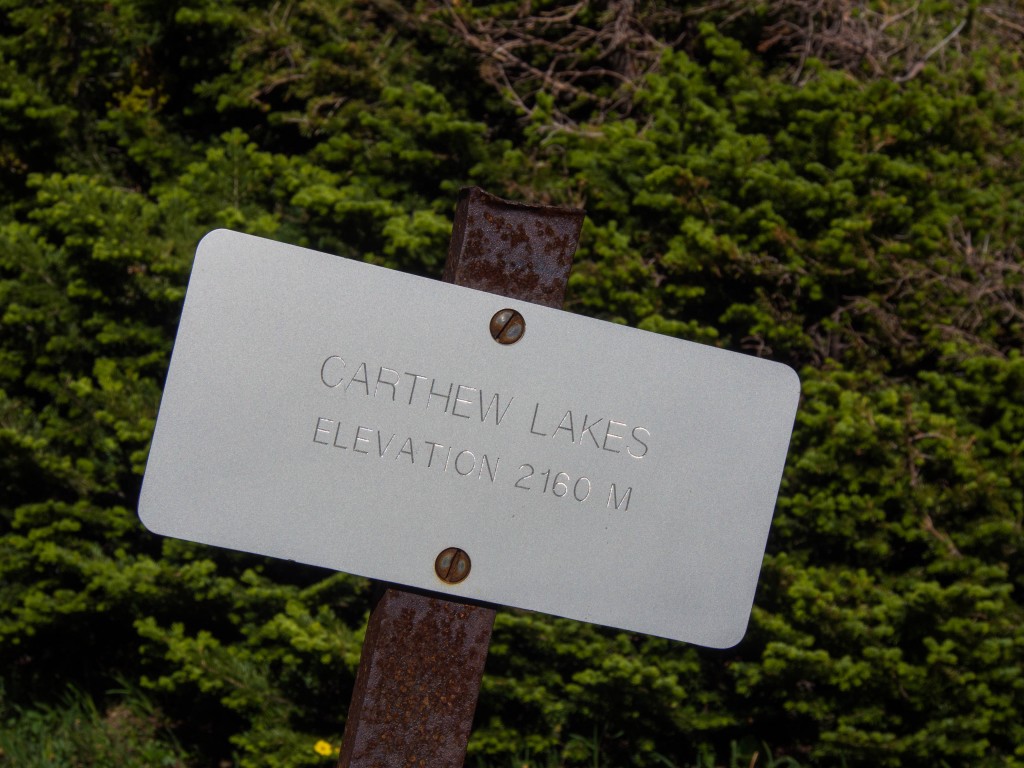 Carthew Pond that is…
In 2004 I hiked through this area along the famous Carthew-Alderson trail.
I knocked off six lakes that day, but not this one.
Carthew Pond wasn't even on my radar as I hadn't looked at the official Waterton Lake list yet.
I was simply knocking off the obvious lakes anywhere I found myself on a pretty day.
It's been almost ten years since I passed by this tiny, somewhat overshadowed pond.
Unfortunately, the June floods that wreaked havoc in Calgary also took out the Akamina road which accesses Cameron Lake trailhead.
The hike normally runs from Cameron Lake over Carthew Peak and down to Waterton Townsite.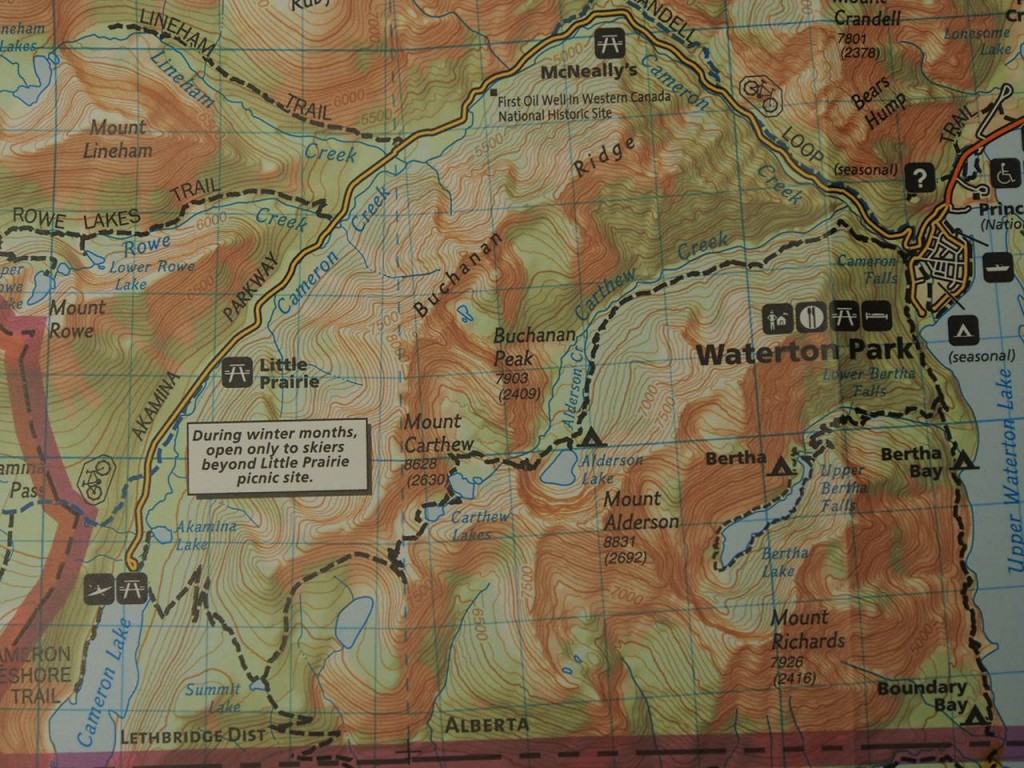 Carthew Alderson Route Map
Instead, now it's a seven mile, 3000' push one way from town to the pond and then back down again.
Not exactly the ideal route, but it was time to go swimming and that's what we were going to do.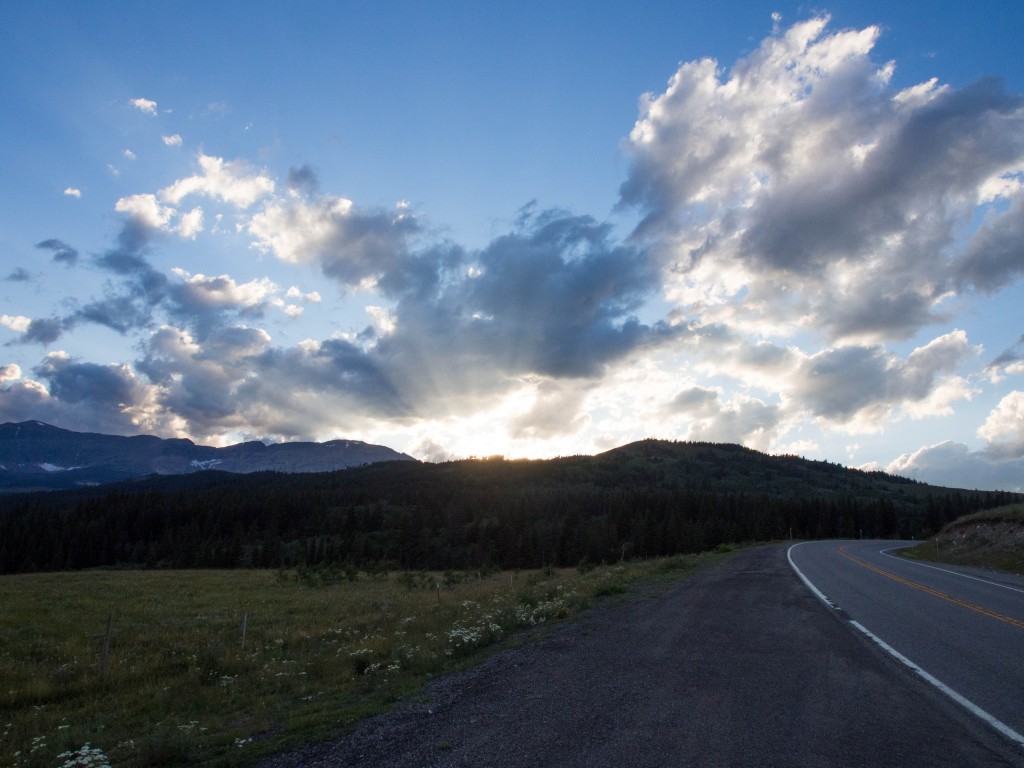 The day hedged on perfect as I drove north rocking out to the new Macklemore CD.
I pulled up next to Dave's apartment with music blaring, windows rolled down and my car looking like I live in there.
Dave hopped in and we continued towards Babb to meet Ed, and grabbed a hitch hiker along highway 89.
He told us that he was starting the Continental Divide Trail.
He was hitching north to the Canadian border so he could start heading South towards Mexico.
Interesting story; I was the 3rd person to pick him up already this morning and the first person was one of my coworkers.
Ah, the small world that is the east side of Glacier NP.
We wished him safe travels as he headed in for a last meal at the diner in Babb.
We quickly switched into Ed's car and headed for the border.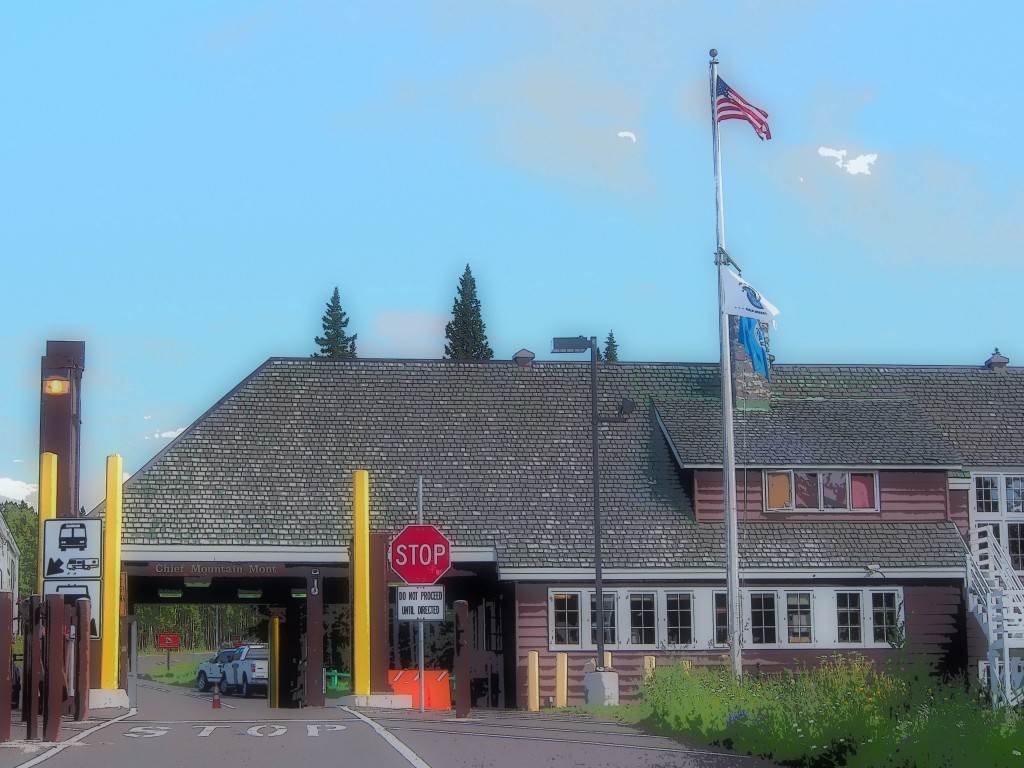 Chief Mountain Customs with Cartoon Filter
It always goes better if a nice car driven by a distinguished gentleman pulls up, instead of a bald, crackpot with a dirty dorm room for a vehicle.
Everything went seamlessly and an hour later we were putting together backpacks and tightening trekking poles in the Cameron Falls parking lot.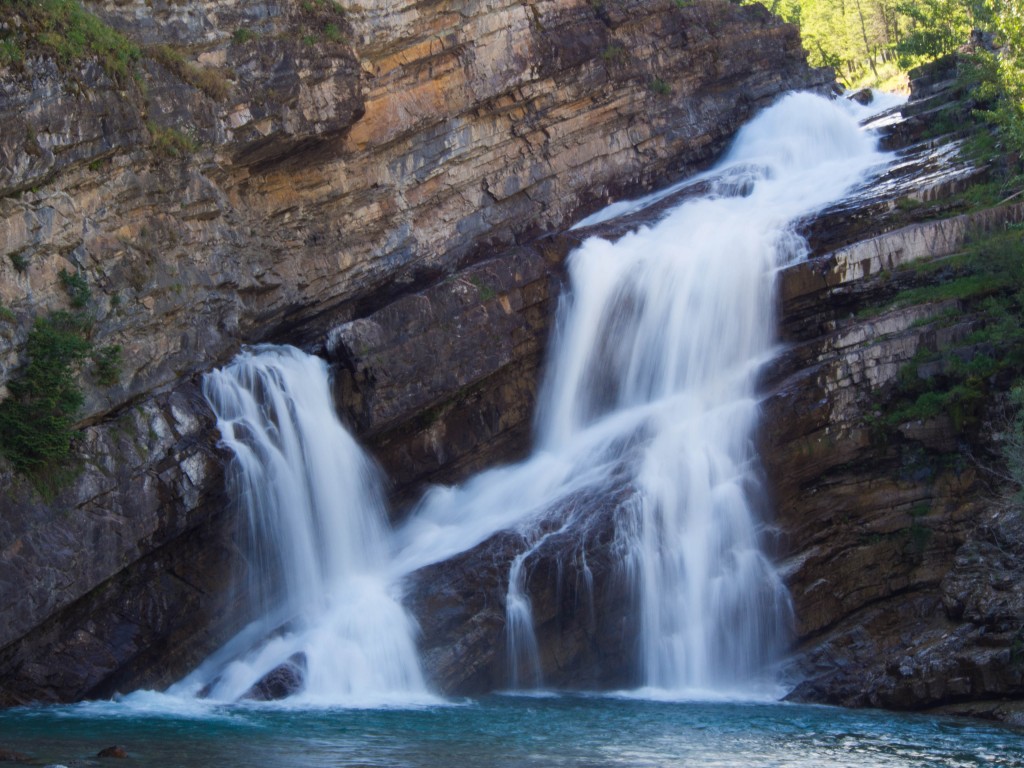 Cameron Falls, Wateton National Park
The shady, forested trail meandered uphill and felt like it would never end.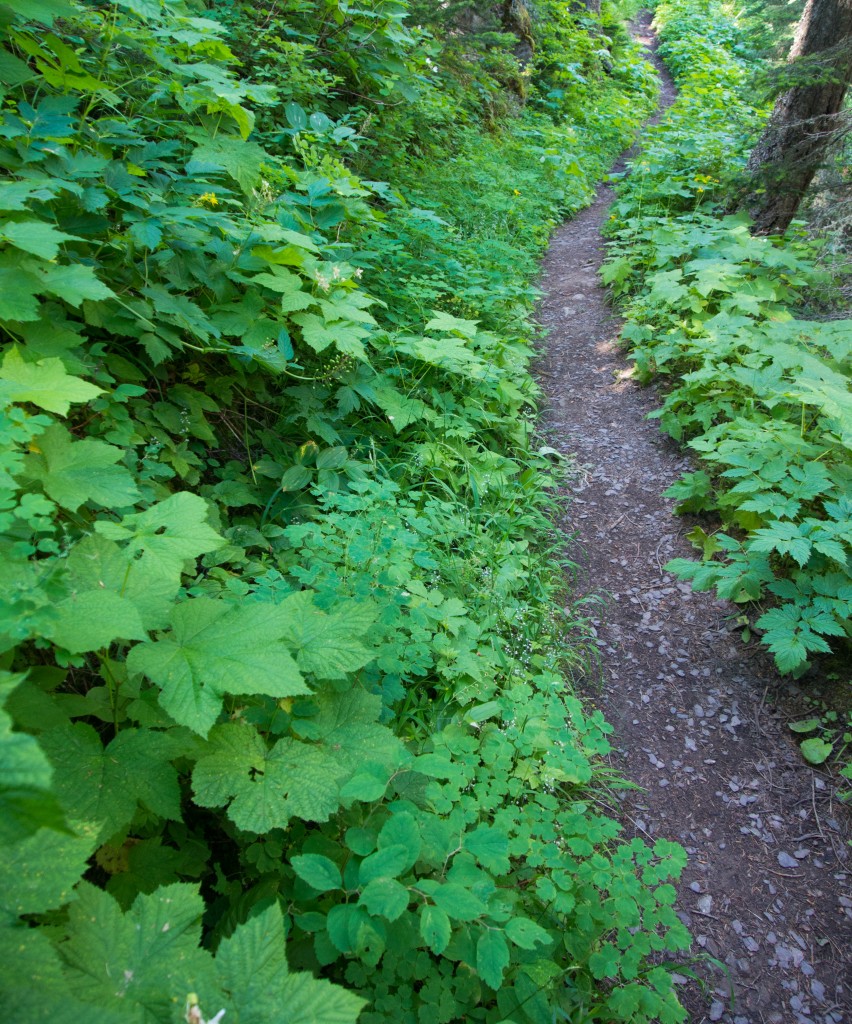 An hour or so later we found ourselves popping out of the trees finally.
The massive headwall of Mt. Alderson dominated the scene.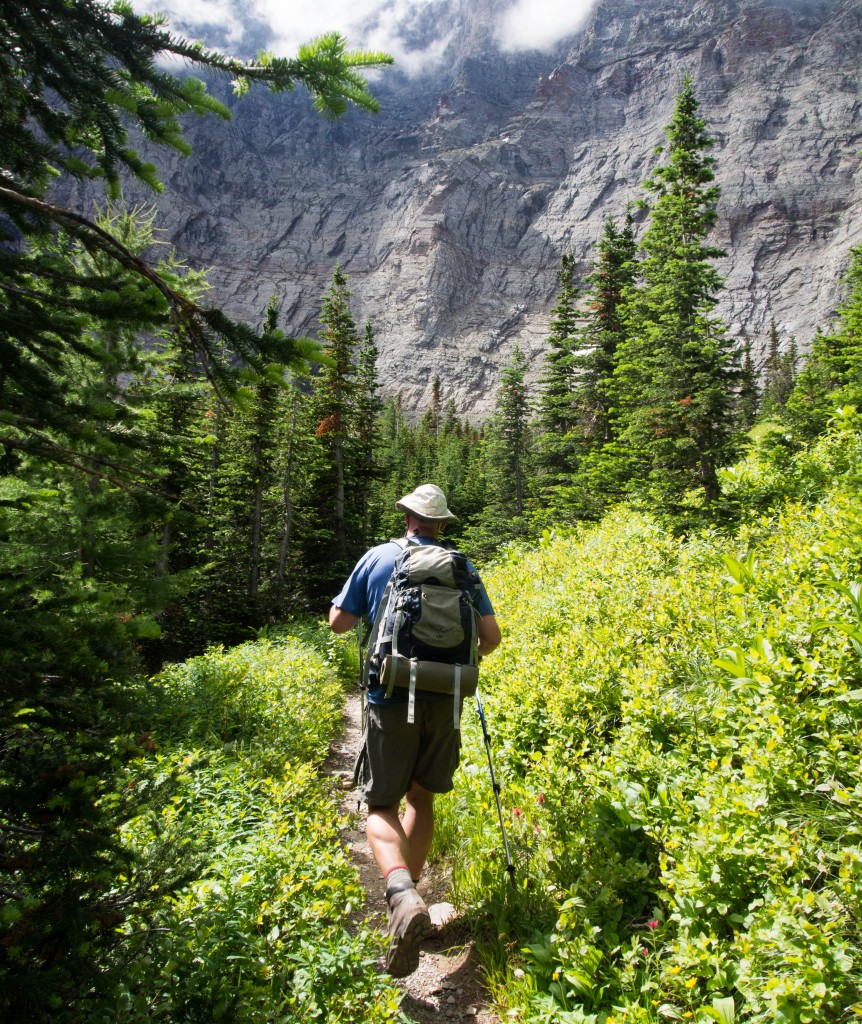 Alderson Lake's deep blue contrasted against the meadows of vibrant bear grass.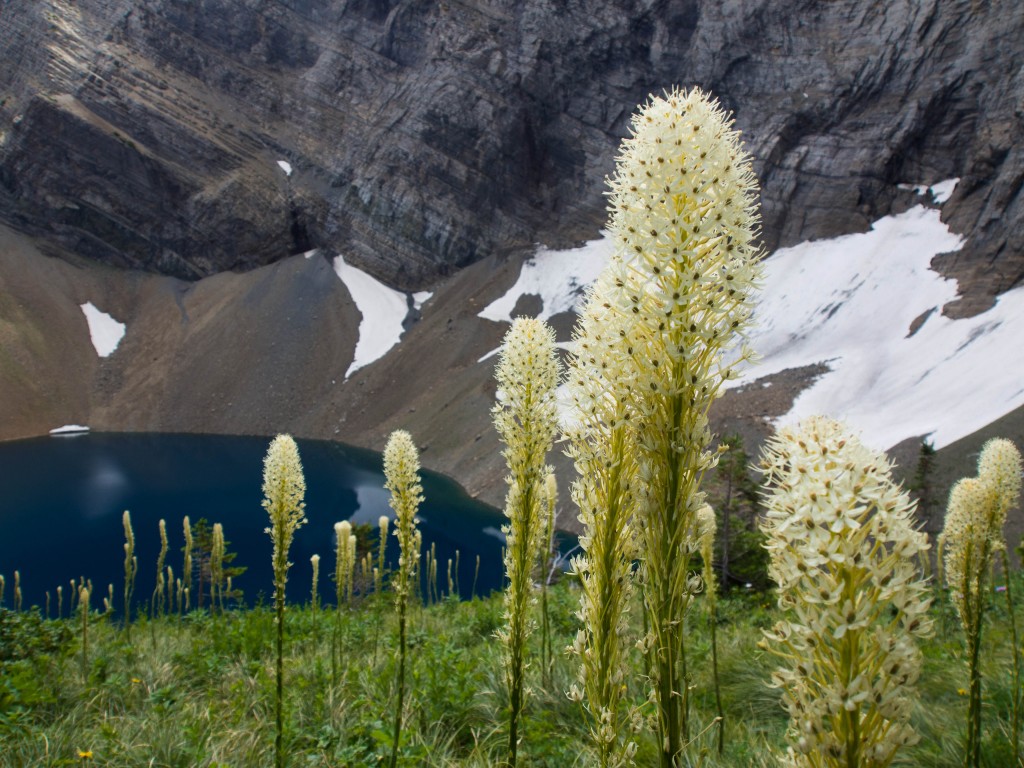 I have a different experience hiking with these fella's than I do others.
We talk about life, philosophy, politics and just the prospective differences that 30 more years can provide.
I can't tell you how much I appreciate the time that I get to bounce my life off of these two wise, pleasant men.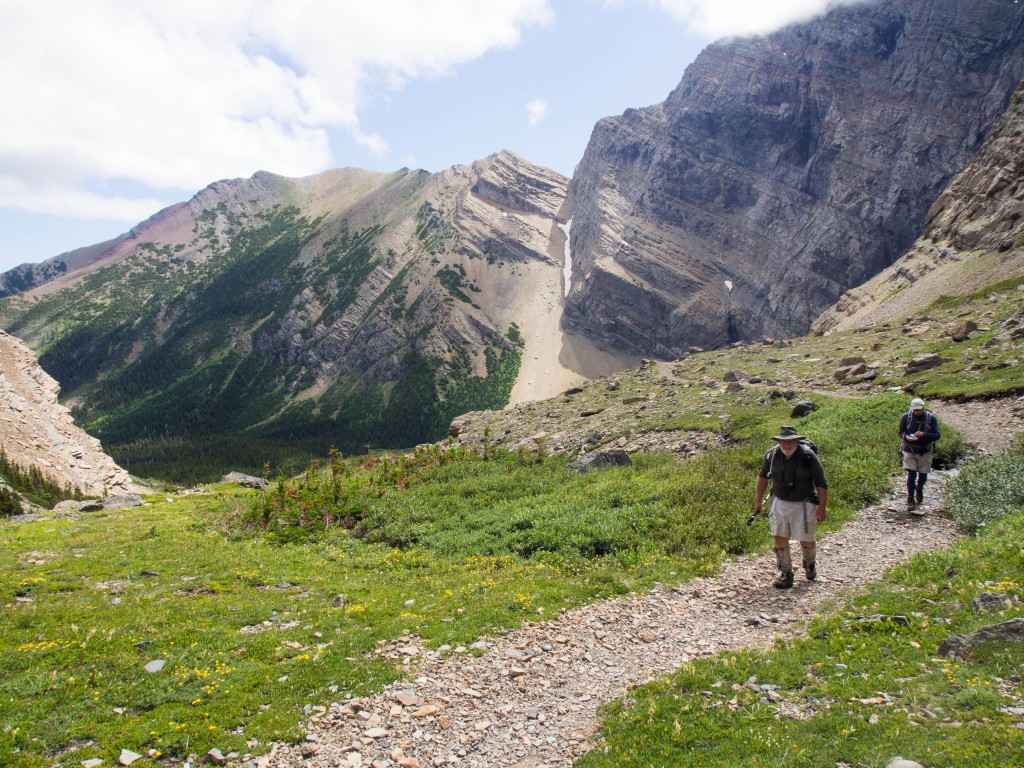 When Carthew Pond came into view we struck off through marsh ponds and stunted sub alpine trees.
The mosquitoes were enjoying the area as much as we were.
Thanks to our bug friends, like so often, we sped through the actual lake dip portion of the day.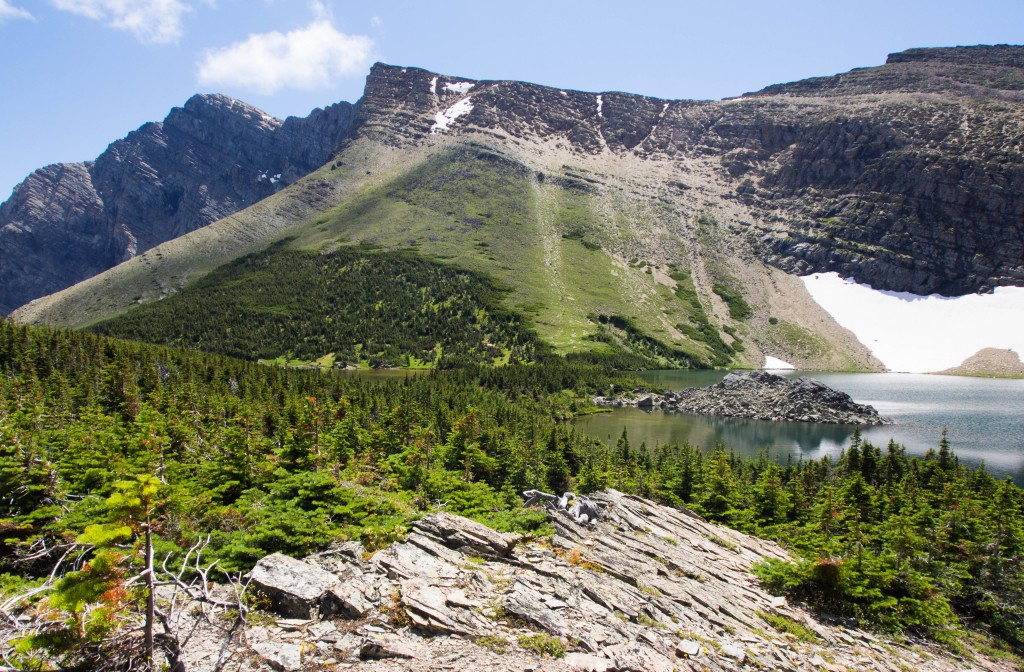 It's funny; this whole thing is not about jumping in lakes.
It's about the journey and experiences along the way.
The last decade for me was about the friends, the miles, the bushwhacks and the epic experiences in such a profoundly wild place.
Not, swimming.
That is just a medium.
Ed waded into the lake with me to get some video as Dave photographed from shore.
Tiny little stunted fish swam around my torso as I floated in three feet of tepid water.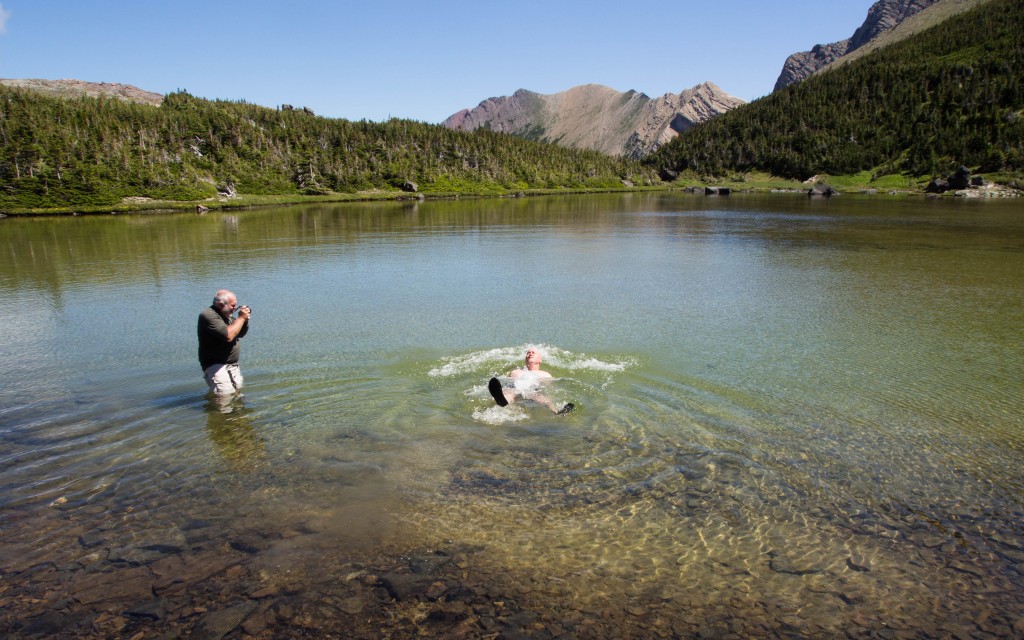 I waded out to dry off as Ed took his own refreshing dip.
We were surrounded by amazing alpine scenery at this point and were not in any hurry to drop back into the woods or end the day.
The trail continued uphill along the two Carthew Lakes.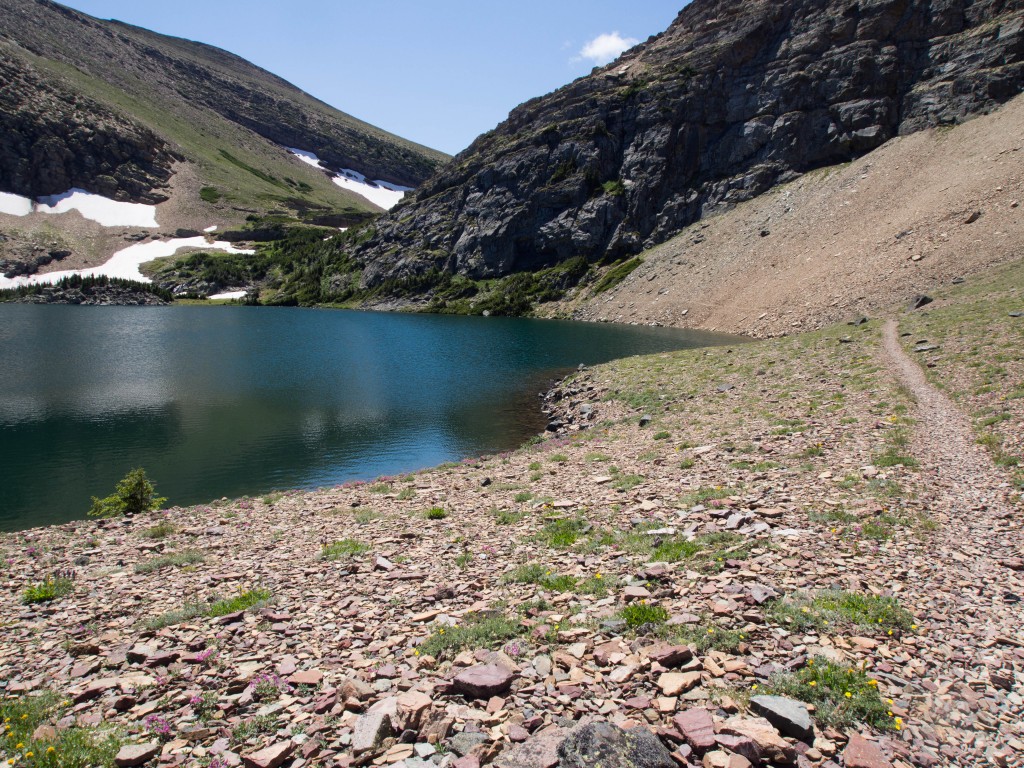 It would be foolish to not investigate.
Heck, for me it had been ten years, I was going to hang out for a bit.
A flower choked waterfall area drained the Upper Carthew Lake which provided a stellar stopping point.
Water was filtered, sandwiches were eaten, jokes were told, and scenery was soaked in.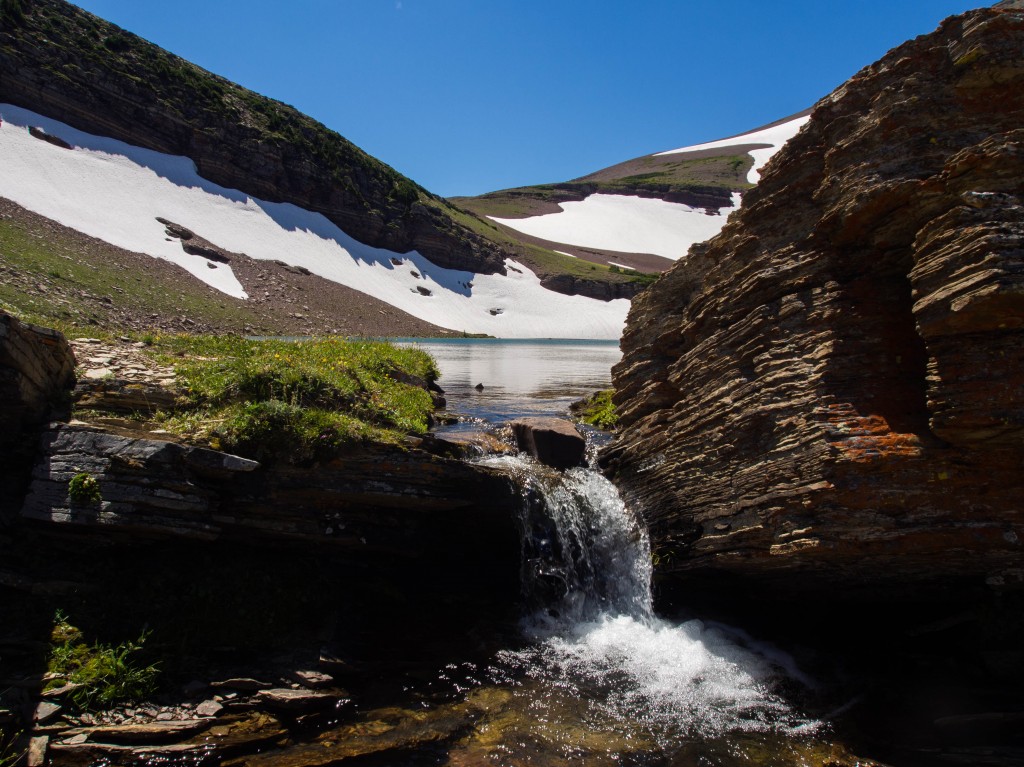 We stared down valley from a rocky outcropping.
Carthew Lake dwarfed Carthew Pond as the valley opened up like a mouth into the Eastern Alberta Plains.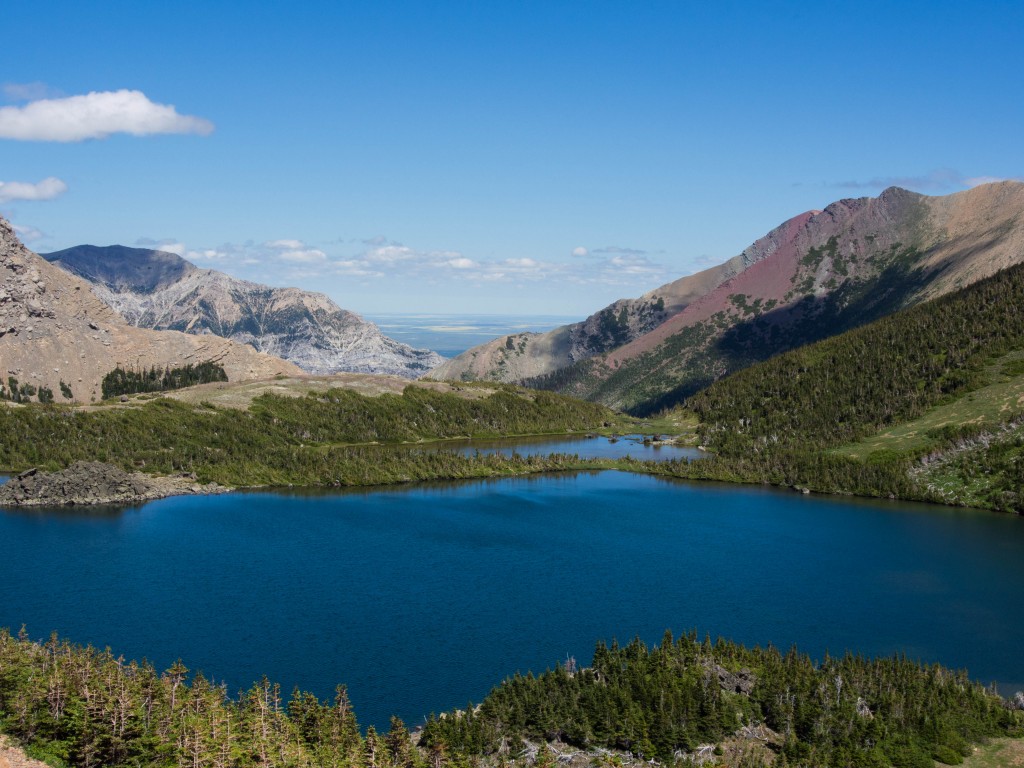 As we descended the trail we dropped through a snowfield which passed a strange little cavernous hole.
A baby marmot popped out to investigate the racket outside his tiny snowy home.
We only stayed a moment, so the marmots could have their peace and quiet.
http://www.youtube.com/watch?v=zJIwMprzy-I
We headed back into the forest and downward towards town.
Waterton townsite is a colorful bugger from above, nestled in between the Waterton Lakes.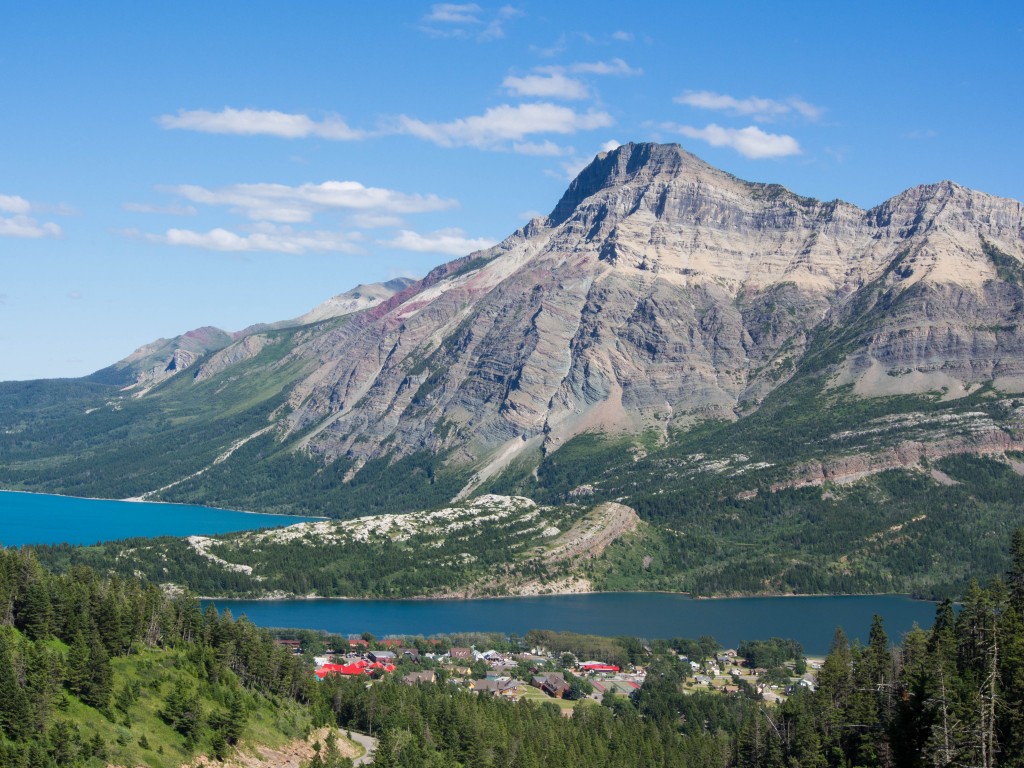 We got a great view south beyond the border and back into the U.S.
Glacier National Park's largest peak, Mt. Cleveland dominates the landscape above Waterton Lake.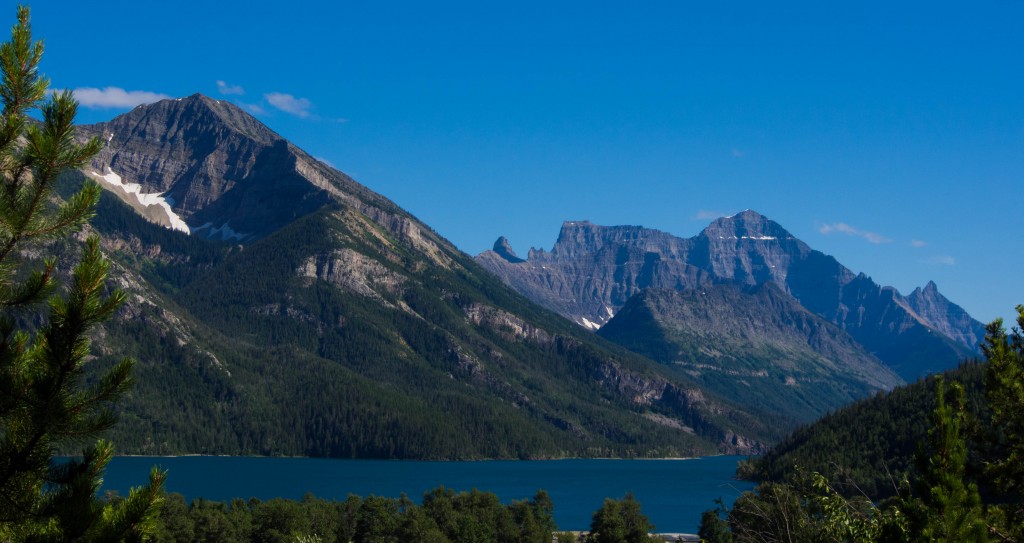 Tired, stinky but in good company we packed back in for our trip south across the border.
Thanks, Canada, for all of your lovely lakes, friendly folks and Toonie Coins.
But I'm heading back home for dinner, a cold beer and more good company.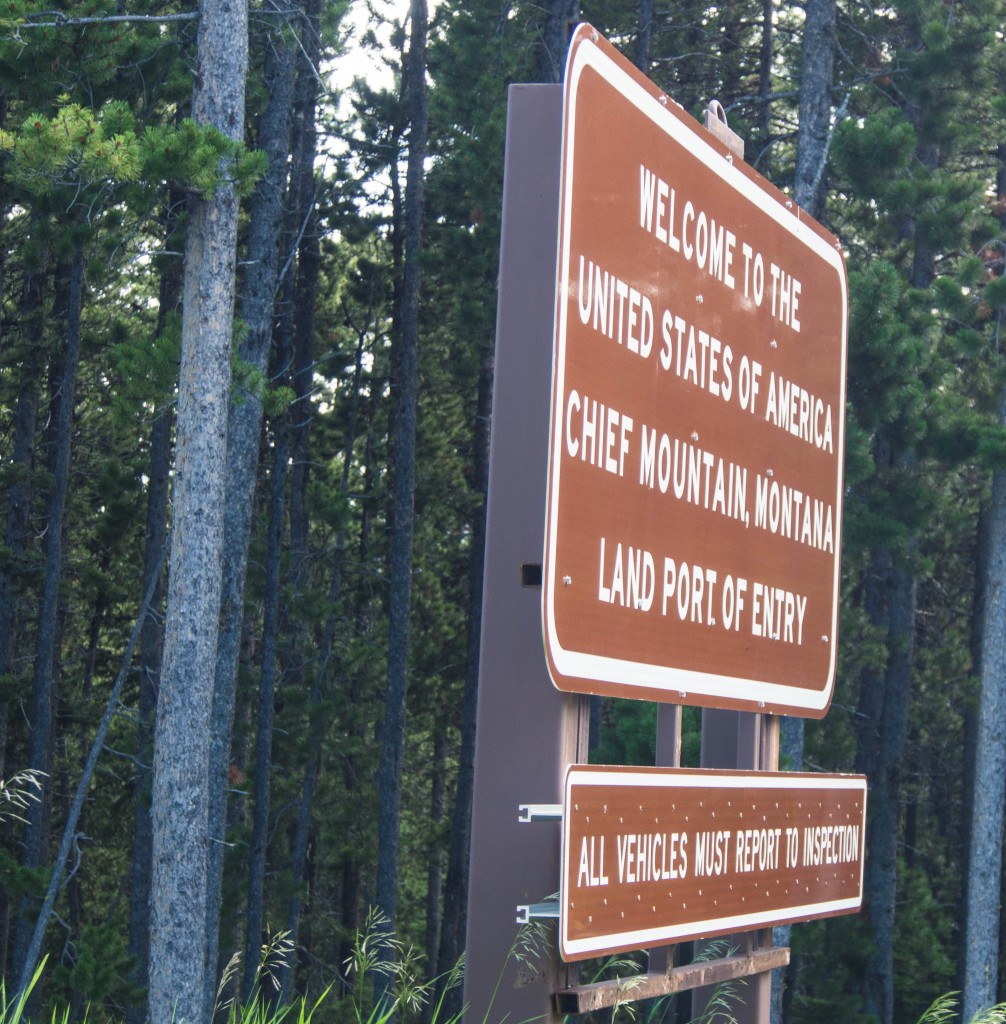 Great Day!
Thank, Ed and Dave.
For being so cool, loving this place and always being my friends.
To Life,
Marc Ankenbauer