Good Morning,
I'm still working through the events of the last 48 hours.
It was a whirlwind.
The Fishecap Lake dip went better than I could have ever expected.
I woke in the morning to a pounding September rain storm.
But, when I opened my front blinds, there was the most vibrant rainbow that I have ever seen.
Glacier Park was telling me it was going to all be ALRIGHT!
Thanks for the reassurance old friend.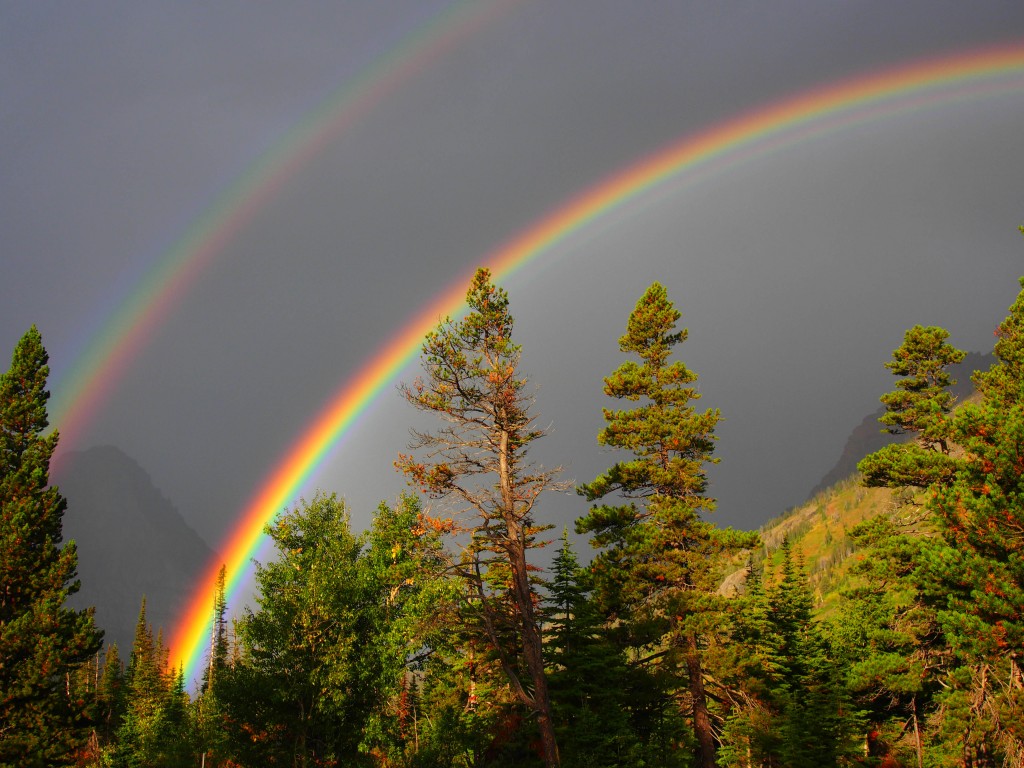 Then, the driving rain continued all morning.
It would have officially been the worst weather that I had ever jumped into a lake in…easily.
Then it all came together.
It was still overcast and misting, but the rain stopped.
Friend after friend parked their cars in Swiftcurrent Parking Lot.
My buddy Clay grabbed my cooler "Dave Michi" which was filled with tasty micro brews.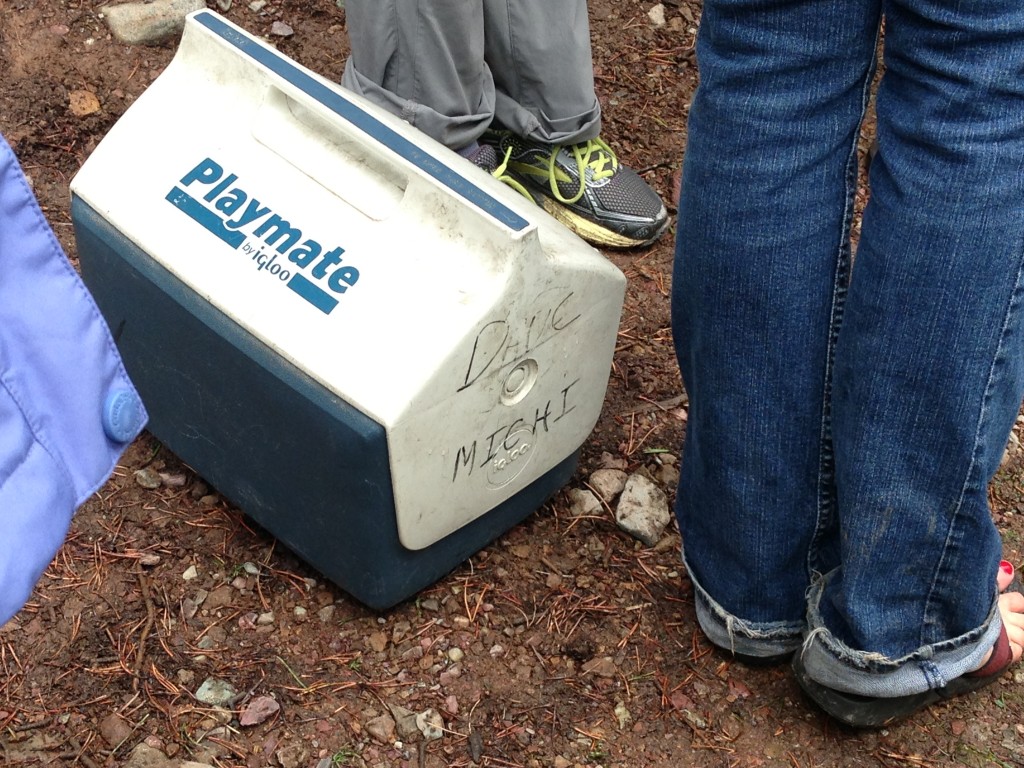 He and Dave fell in line with the pack train of friendly faces as we walked the 10 minute soggy stroll to Fishercap Lake.
My mom, Jess my lovely wife, thirty awesome friends and a couple people I've never seen before gathered around the rocky shore.
I stumbled through a tear filled thank you speech.
This is the culmination of a powerful time period of my life filled with amazing friends, life growth and obviously experiences never to be recreated.
There wasn't a chance I wasn't going to cry.
It was absolutely amazing!
And to top it off, a neighborhood moose came to swim with us.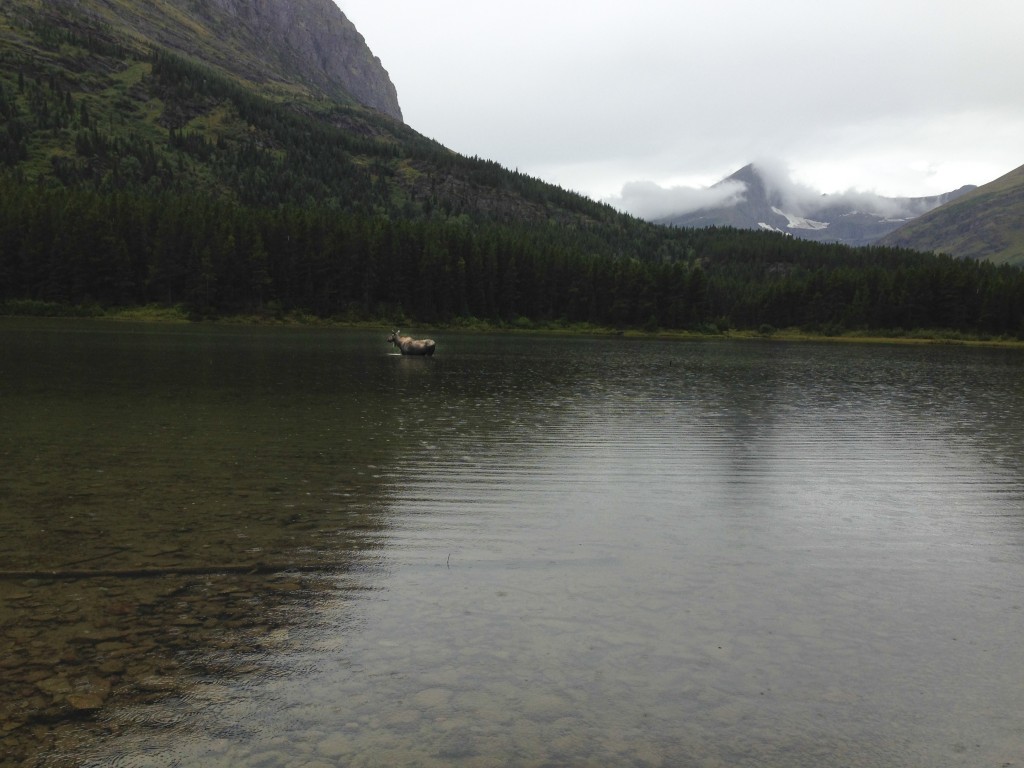 Chris Peterson from the Hungry Horse News waded out into the mucky lake bottom with camera in hand.
Chris is easily one of the most avid reporters currently covering Glacier National Park.
Thanks for making it a priority to be there and document the event for me.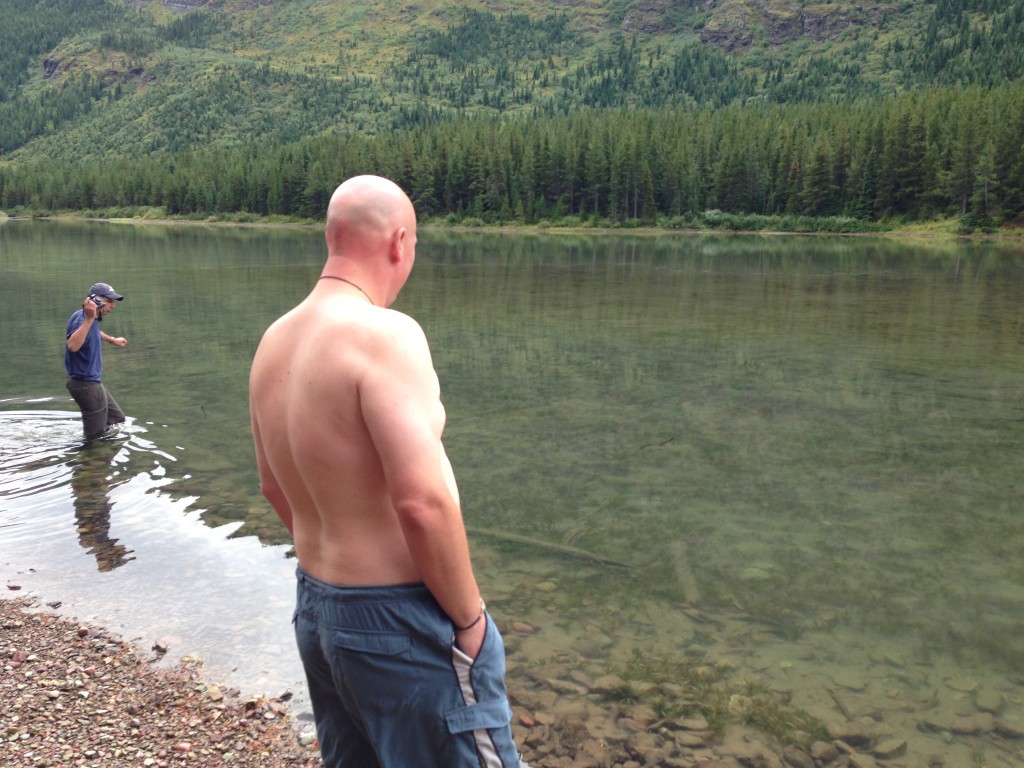 Three seconds after I hopped in, along came Mom, Jess, Laura, Pat, Clay, Ed, Eric and Monica right after me.
Thank you all for that, as I was dealing with some pretty serious stage fright.
This has been a project that while publicly supported, has been executed in quiet remoteness.
Normally, with one or two friends in tow in the middle of nowhere.
To have such a large, supportive turnout was spectacular!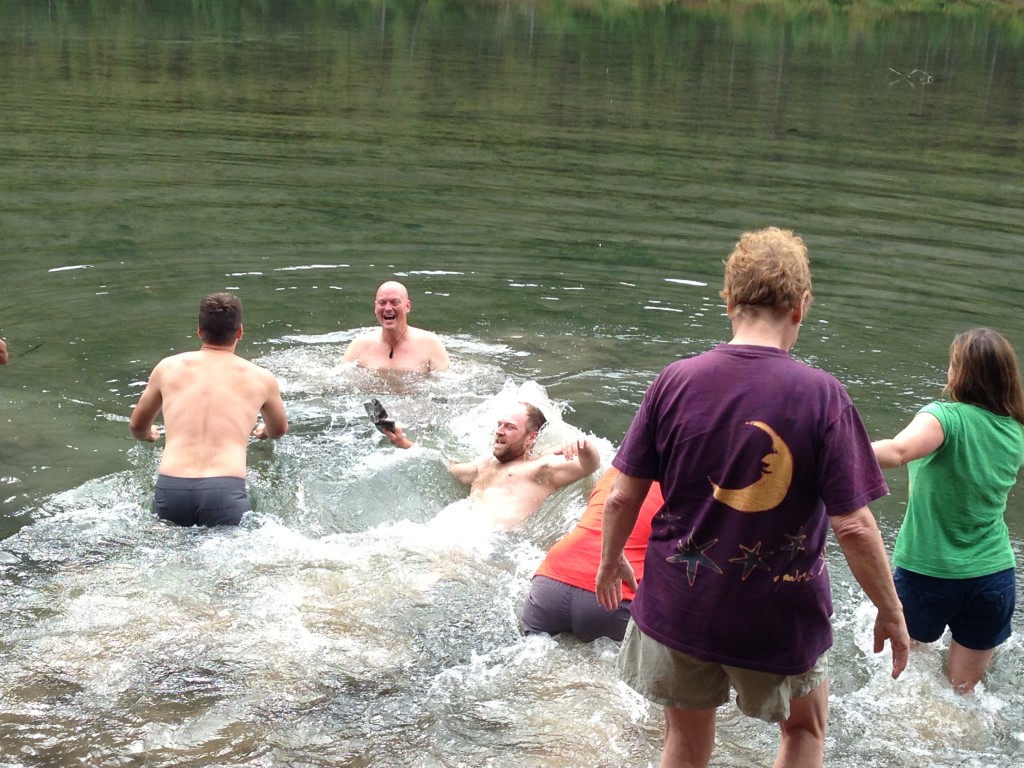 We then enjoyed Dave Michi's contents along with a bottle of Champagne (thanks Wilsons)!
And  you know, while we were all standing in a misty, cool September day drenched in glacier lake water…for that moment somehow I wasn't that cold.
I was just caught, directly in the moment and the love of friends and family.
Thank you all!
For those who came out, for those who couldn't but would have, to those who have just always been supportive of this nutty endeavor.
Thank you for all the donations and helping me make this about more than a guy and some lakes.
Thank You All!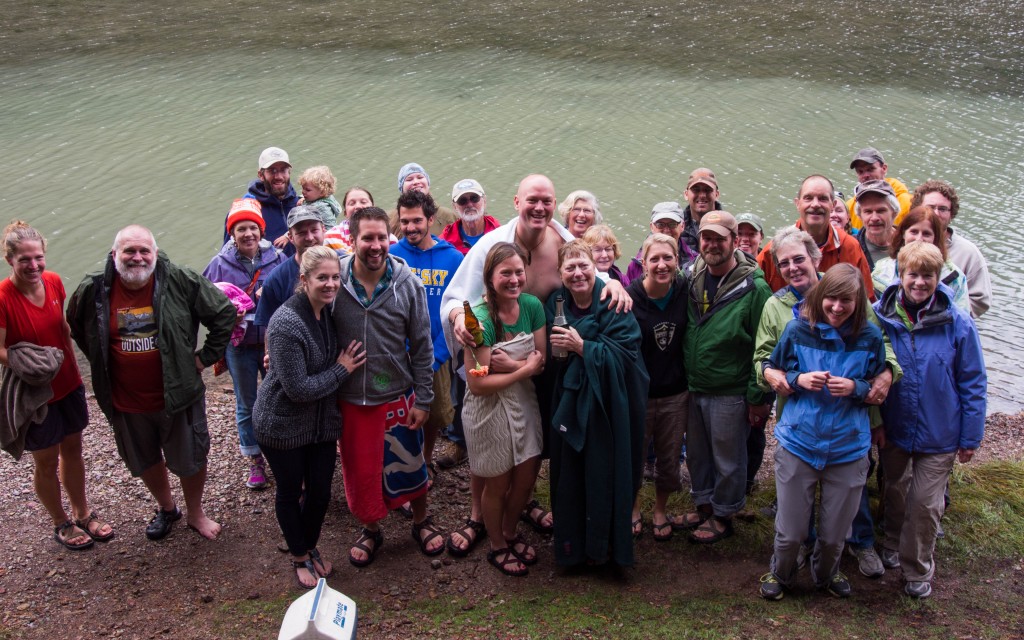 I'll get more written about Fishercap and the trips leading up to this moment.
I just wanted to tell everyone how Sunday went.
It went great!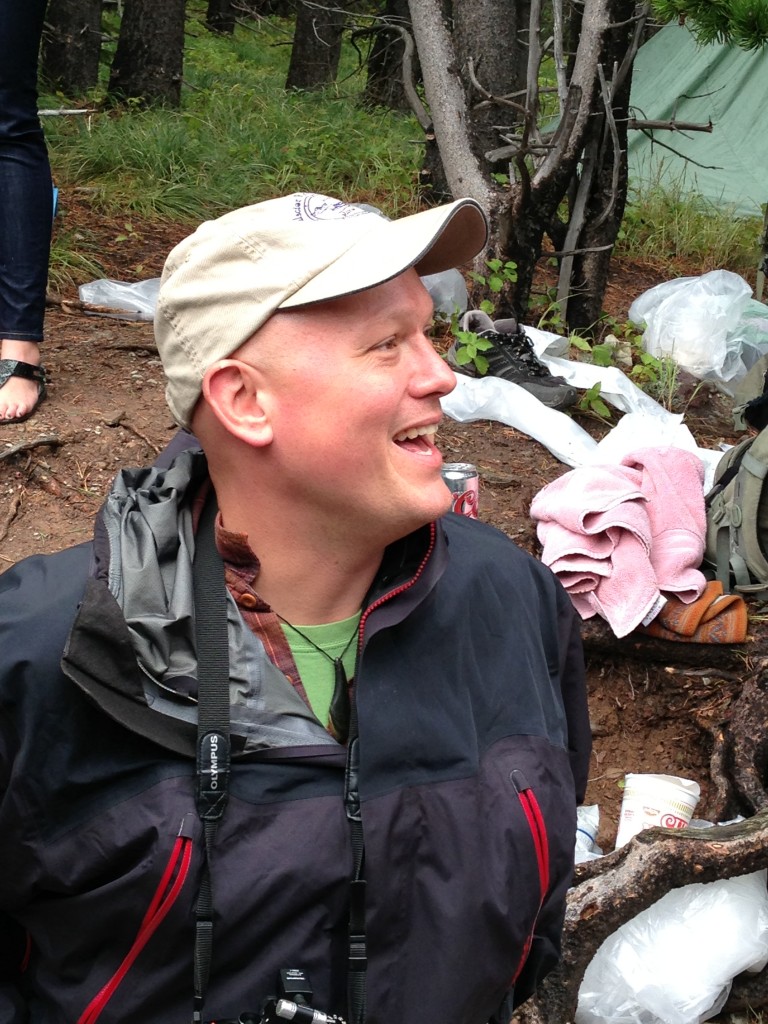 Keep an eye out for what I'm sure will be a great article by Chris Peterson at the Hungry Horse News.
Also, a couple other news outlets are starting to be in contact.
I'll keep you informed as they come out.
To Life and the Future!