THANK YOU!    THANK YOU!!  THANK YOU!!!
GIVE YOURSELF A ROUND OF APPLAUSE!!!
Ten years ago I decided to undertake what will prove to be the most time-consuming, physically exhausting and kinda bizarre endeavor I'll ever participate in.
I wanted to try to be the first person to "Jump in Every Named Lake in Glacier and Waterton National Parks."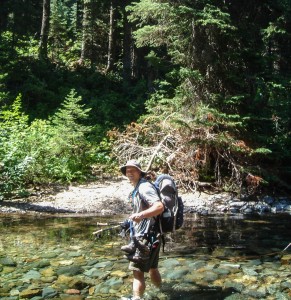 There was something missing though.
Summer would arrive and my friends and I would roam some of the wildest and most remote corners of the Northern Rocky mountains.
But I wanted it to mean more.
Then I learned about a camp that gives kids affected by cancer a unique and medically supervised Montana experience.
It just seemed right.
You know?
In my opinion, life is all about experiences.
So, whats better than helping to create a few for some kids that could certainly use them?
I needed YOUR HELP though.
And Wow, did you deliver!
We just met our original goal of $5000!
A HUGE round of applause for everyone that made this happen!
We've not only met the original goal, but we quickly passed it!
It's March now.
I won't be finishing up the last 10 lakes till late summer.
LET'S SEE HOW FAR WE CAN TAKE THIS THING!!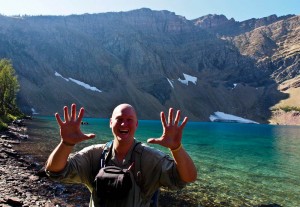 I'll keep more stories and photography coming.
Tales from the lake project, Antarctica and whatever else I think you might like.
I hope you have enjoyed what I've put out so far.
I certainly enjoy doing it.
And Again, I want to THANK YOU all so much for making this project a fundraising success.
You are ALL A BUNCH OF ROCKSTARS!!